Sony sure can be credited to be the makers of some of the most elegant range of e-readers and the sleek Sony PRS-900 is no exception to this. Also known as the 'Daily Edition', the PRS – 900 is the newest e-reader from the Sony stable and the first to feature a built-in 3G wireless connectivity. The wireless capability is provided by AT&T which will give free wireless access to e-books from Sony's Reader Store though its limited for use within the US and Canada only.
Living With It
The first thing you'll notice about the PRS – 900 is the clean and uncluttered look. There are four buttons towards the bottom of the screen and a tap on them will take you to 'Home,' 'Store,' 'Applications,' and 'Settings.' Then there are 5 hard buttons at the bottom of the screen which includes a dedicated 'Home' button.
The screen stands at 7.1-inches instead of the more standard 6-inches. It is touch sensitive and offers a resolution of 1024 X 600 pixels and 16 levels of grayscale. However, it's not a capacitive screen as in an iPhone or a smartphone, which means you need to apply a little more pressure in order to get the desired response. Also, the response isn't that quick as you might expect, which can be attributed to the use of E Ink technology that makes the display mimic a real paper but is sluggish compared to LCD screen technology.
Apart from being receptive to finger inputs that allow faster navigation, there's also a stylus that can be used for making notes or to draw directly on the e-book, which then can also be transferred to the PC to be viewed later on the Sony reader library. There's also a notes application available for making notes.
The PRS – 900 is also able to respond to gesture based commands. For instance, you turn the pages by just swiping your finger along the display. Then swiping and holding down your finger will let you advance through the pages quickly until you reach your desired page. And if you don't find this to your liking, there's always the hard buttons below the screen that too can be used for similar results.
As An E-Reader
The PRS-900 is only about 1.2 inches taller and slightly wider and thicker than the Sony PRS-600. But it does make a significant difference as to the amount of text available on the screen, which can be attributed to the PRS-900 having a variety of font sizes and also a better landscape functionality than the earlier models. The letters and icons however look lighter and the background darker than what you get on a Nook. The screen too is a lot more reflective than that of the Nook, which can be so worse at certain angles that some part of the screen becomes almost incomprehensible.
Adding to the screen woes, there are no way you can adjust the contrast or font style. This however can be made up, at least to some extent, with the ability to adjust font size. There are six typeface font sizes to choose from. In fact, there is a dedicated 'Size' button that allows you to choose from any one of the six font sizes – extra-small, small, medium, large, extra-large, and extra-extra large. Of these, the medium and large font sizes can be enough for anyone with normal eyesight. Another thing that you surely would like to have but is sadly missing is a built-in accelerometer, which means you'll have to manually set the display mode to vertical or horizontal.
However, the improved quality of text and a large screen does help things a bit as far as reading is concerned. Text are legible even in low light conditions, more so for the medium and the large sized fonts.
However, it is under a reading lamp or in bright-lit areas that the display of PRS-900 is at its best as the E Ink assumes extreme clarity against the background and there are no reflections.
Contents Available
Though not as comprehensive as the Amazon store, the Sony Reader Store does offer decent number of books across a number of categories and genres. The online versions of a number of newspapers and periodicals are also available at monthly subscription charges. So you'll have the e-paper versions of The Wall Street Journal, The New York Times, or the Financial Times along with many more with exclusive content automatically delivered to your device via the wireless capability. However it still lags behind what is on offer from Amazon or the B&N store.
Supported formats include ePub, PDF, TXT, RTF, Microsoft Word. It can also display image files of type JPEG, PNG, GIF, and BMP.
Performance
The PRS – 900 is compatible with Windows 7, Windows Vista, Windows XP, Mac OS X. It comes equipped with a 800MHz Celeron class processor for Windows while for Mac, processor includes Intel, Power PC G3, G4, or G5 processor. RAM requirements are 128MB or more though for Windows Vista, the minimum requirement is a RAM of 512MB.
The PRS-900 comes with a 2 GB internal memory, out of which 1.6 GB is available for users. It also comes with memory stick and SD card slots, that allows you to expand it further to 32 GB, enough for storing several thousand e-books and documents.
Battery Life
The PRS-900 ships with a battery which you can replace if needed. There is an AC power adapter included as well while you can also charge from your computer using the USB cable. It allows about 12,000 page turns on a single full charge, the highest among the current crop of e-readers. Other e-readers from Sony are good enough for about 6800 to 7500 page turns.
However, battery tends to drain out quite fast if the wireless signal is weak. So a way to save on battery power is to wait till the 3G icon appears on the screen. Turning off the wireless also helps in conserving battery.
The wireless when left on for more than ten minutes goes into a standby mode. This draws minimum power from the battery though periodicals will still be delivered. Another interesting thing about the battery is that the firmware sometimes confirms that the battery is on low power when in reality, it is not. This usually happens when you first start using the device. The battery has to be charged and allowed to go through a few cycles so that it is properly calibrated with the firmware for its proper functioning.
The best way to calibrate a battery is to run the device till the last cycle is over and the battery is completely drained out. When you shut the reader and re-start it again, the battery goes back to indicate the correct charge levels. Calibration is done after a few cycles of complete draining and re-charging.
Additional Features
There's a built in 'dictionary' which can be activated by double tapping the screen. To add a 'bookmark' for a page, you will only have to double tap the upper right corner of the page. To 'highlight' the words and sentences on the reader, all you've to do is to double tap and drag. Double tapping a word will let you run 'searches'.
'Zoom' gives you a magnified look for reading e-books and PDF files. The 'Crop Margin' feature helps you to cut the extra white space surrounding the pages, which is most common in case of PDF files. It works perfectly for some pages but can often be ineffective, which perhaps is due to the format of the e-book being used. This feature can be used in both the portrait and landscape mode and is prevalent for 2 consecutive page views, after which, it has to be re-applied once again.
Then there is the '2 Page View' that allows you to view 2 pages at a time in the landscape mode, with the advantage being that text is not lost or overlapped when viewing from one page to another. The text is small but it helps in doing a visual scan of the pages.
Disadvantages
There is no internet browser.
No option to download free e-books from the internet via wireless.
A reflective screen from certain angles, which though can be solved by adding a clip-on reading light.
Contrast is lesser in comparison to non-touch e-readers.
E-books in the Sony E-Store are high priced.
The zoom feature has a tendency to reset when turning pages.
Sony's Desktop software is crash prone. Calibre can be a better software.
The Sony PRS-900 is available only in the US presently.
No text-to-speech feature.
And Finally…
Lastly, the PRS-900 retails for $399, which is a bit on the higher side. However, the high price does get nullified if you take into account what the device comes bundled with, which includes an AC adaptor, a leather cover, a travel case, USB cable, pre-installed card, a stylus and a battery pack. Of course, there's the free wireless service as well.
Watch this space for more e-reader news.
Also, there is the Good E-Reader Magazine that carries a lot of info from the Tablet/Slate PC segment as well as E-Readers. Its a must read if you're a gadget freak.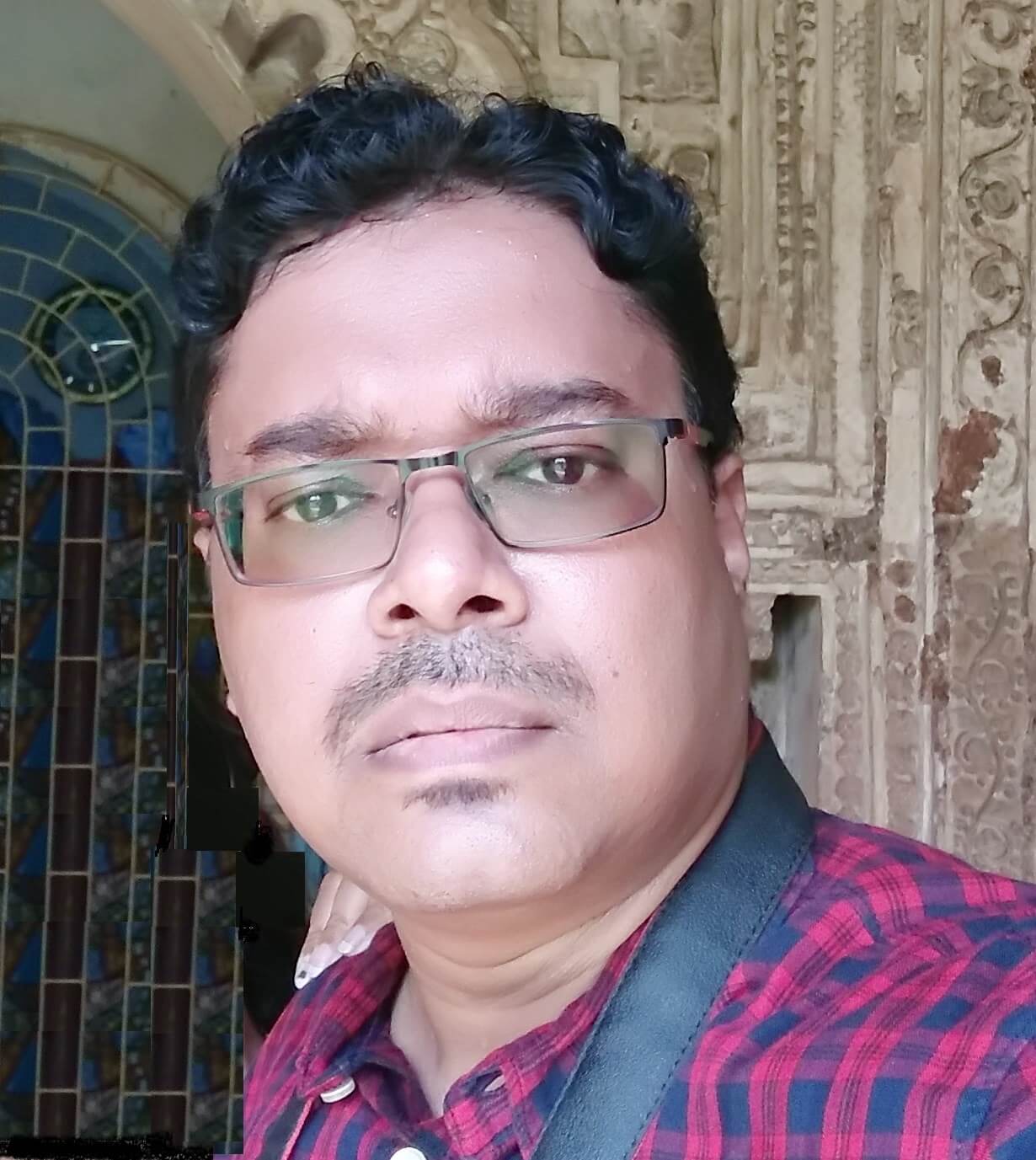 With a keen interest in tech, I make it a point to keep myself updated on the latest developments in the world of technology and gadgets. That includes smartphones or tablet devices but stretches to even AI and self-driven automobiles as well, the latter being my latest fad. Besides writing, I like watching videos, reading, listening to music, or experimenting with different recipes. Motion picture is another aspect that interests me a lot and maybe I'll make a film sometime in the future.