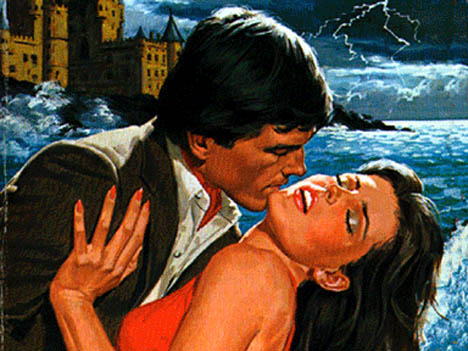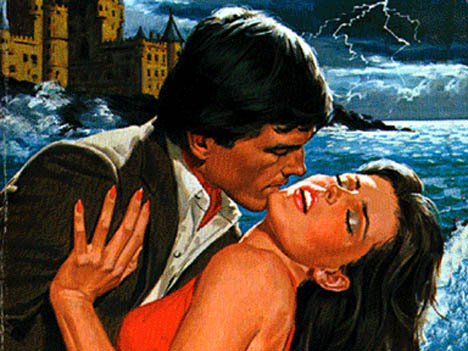 Romance publishing, print or otherwise, is a $1 billion a year industry. Fans are loyal to their favorite authors, but are always eager for new reading material as well. Romance book clubs are still thriving under a model that requires readers to subscribe in order to receive new books because they clamor for more works. And with this year's Romance Writers of America Conference kicking off in New York at this moment, those trashy little paperbacks are making some big news this week.
It's no surprise that romance has transitioned quite effectively into digital publishing. Readers can enjoy nearly limitless storage of their library of favorite titles, as well as instantaneously download new books at the moment they are released. And digital publishing is happily keeping up with the readers' appetites; some publishers release four to ten titles per month in print, while their digital imprints are releasing four titles per week. A report today even indicated that sales of recycled out-of-print titles are soaring in the digital market.
The romance imprints of many of the major publishing houses are enthusiastically embracing this love for digital reading, and even translating that excitement to unheard of contracts with authors. Some digital divisions, like romance leader Harlequin's new e-book only Carina Press, are even offering never-before-seen royalties to authors—sometimes as high as 30% of the cover price—if they will forgo advances in order to speed up the amount of time it takes to get a book to market. Random House is reigniting the old titles from Bantam's Loveswept imprint in ebook format, while Amazon's new publishing venture has already established its romance division, Montlake Romance.
"The romance genre has come a long way since the bodice-ripper books," comments Shelley Watters, author of the forthcoming novel, Burn Me, as well as two previous titles, Awaken and Blue Lotus. "You remember those books—the ones with Fabio holding a swooning woman, her clothes practically falling off her body. Not only have the covers changed, shifting to more shirtless men only, or better yet, a picture of the strong female character all by herself, doing something awesome like brandishing a flame thrower, but heroines in romance have come a long way too. Twenty, thirty years ago, it was common to have a damsel in distress-type heroine, where the hero always rescued her, where she wasn't complete without her hero. Now, we've got strong female characters with careers, goals, aspirations, and independence who are strong-willed and fully capable of taking care of themselves. In fact, readers have grown so much that the 'damsel in distress-type heroines' generally get lower ratings from readers. The readers want strong characters. They want heroines to not only be able to take care of themselves, but in the end find love too. It's a hard balance, but when it's done right, it's awesome.
"Romance fans do devour books. I'm one of them, in fact. And e-readers just make it that much easier to not only read a book, but to always have a pile of books ready to read. In my opinion, I believe that the romance genre, especially e-romance, sales will continue to sky-rocket because the stigma that some people seem to associate with 'reading romance novels' will diminish as more people read the genre and discover it's not just pornography in word form."
Mercy Pilkington is a Senior Editor for Good e-Reader. She is also the CEO and founder of a hybrid publishing and consulting company.