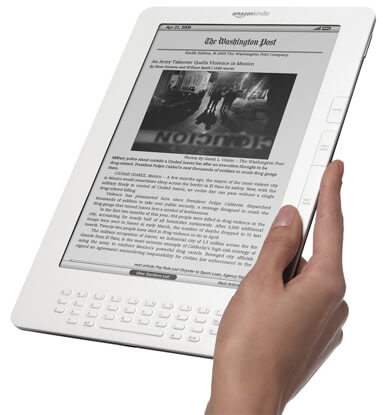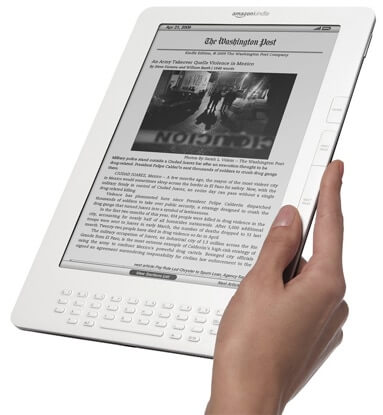 Amazon has come under fire recently, this time from the publisher of a small grouping of newspapers in Scotland. The publisher of the Herald & Times Group, which is responsible for a number of area papers including the Glasgow Herald, took issue with the apparent backlog of newspaper titles awaiting formatting and availability on Kindle. Upon contacting Amazon, this is what Gannett's had to say about the exchange, as told to Robert Andrews of paidContent.org:
"Completely out of the blue, Amazon have told us they have decided to stop publishing any new newspapers on the Kindle indefinitely, worldwide."
For its part, however, Amazon completely refutes that statement as untrue.
""That's not true—we are accepting newspapers on Kindle.
"However, we are not always able to immediately launch every publisher who contacts us using our more heavyweight integration method. For publishers that want to add their newspaper onto Kindle in self-service fashion, they can also do so via the Amazon Appstore for Android."
It would seem, then, that the issue comes from the method of submitting periodical content for Kindle distribution. As the technology changes or improves, publishers will be expected to utilize the various tools available to them, such as the self-service uploading apps, or take a number and wait in line.
As there are so many platforms and different steps involved in submitting content for each, paidContent reports that Kindle availability is actually not a high priority for publishers, many of whom opt to make their papers available on the iPad instead in order to reach the highest possible readership with the least amount of their workforce dedicated to formatting the material for portable devices.
Amazon's Kindle currently has over 200 newspapers available on its device and is still accepting more content from the publishers.
Mercy Pilkington is a Senior Editor for Good e-Reader. She is also the CEO and founder of a hybrid publishing and consulting company.