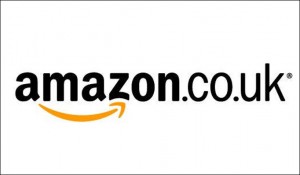 If there was still any doubt about the potential for success and recognition for self-published authors, a recent press release issued by Amazon UK has very nearly put it to rest. The announcement, made yesterday out of Amazon's Luxembourg office, stated that fifteen of the top 100 bestselling books on Amazon UK last year were self-published using the company's Kindle Direct Publishing platform.
According to the statement, "Since KDP launched on Amazon.co.uk, 61 KDP authors have sold over 50,000 copies of their books; 12 authors have sold in excess of 100,000 copies. With Amazon's popular 70% royalty option KDP authors have the opportunity to make even more money from the books they sell – 50 authors have earned in excess of £50,000, and 11 of these have earned more than £100,000. Royalties earned through borrows from the Kindle Owners' Lending Library are not included in this figure and if included would make the earnings even higher."
The top ten KDP titles were:
"Love… From Both Sides" by Nick Spalding
"Only the Innocent" by Rachel Abbott
"Love… And Sleepless Nights" by Nick Spalding
"One Cold Night" by Katia Lief
"Locked In" by Kerry Wilkinson
"Angel Killer" by Andrew Mayne
"Touch" by Mark Sennen
"Taunting the Dead" by Mel Sherratt
"The Tea Planter's Daughter" by Janet MacLeod Trotter
"Here She Lies" by Katia Lief
"KDP enables independent authors to compete on a level playing field with the giants of the literary world and it's been such a huge success for authors and customers," said Jorrit Van der Meulen, Vice President, Kindle EU, in the press release. "Millions of people worldwide opened new Kindles this Christmas, which is great news for authors as people purchase more books once they own a Kindle. Kindle book sales already exceed print sales at Amazon.co.uk and we expect to see even more people discover new books and the benefits of reading on Kindle in 2013."
If the popularity of both Amazon digital publishing options–KDP and KDP Select–coupled with the growth of Barnes and Noble's PubIt!, Kobo's Writing Life, and Smashwords are any indication, this won't be the last time indie authors climb up the bestseller lists and claim a number of spots for their titles. And if the reader fans are also any indication of the willingness of consumers to branch out and take a risk on self-published authors, the shift may go even further than a handful of spots peppered throughout the list.
Mercy Pilkington is a Senior Editor for Good e-Reader. She is also the CEO and founder of a hybrid publishing and consulting company.