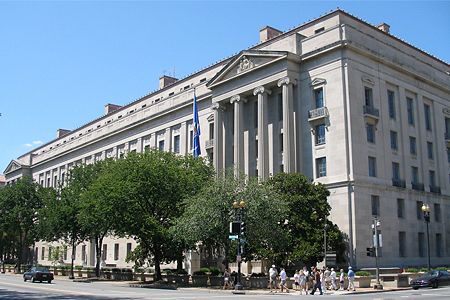 The only real news in the US Department of Justice's investigation of the Apple/Publisher price fixing allegations is that there's no news yet. Apple and five of the Big Six Publishers—HarperCollins Publishers, Hachette Book Group, Macmillan Publishers, Penguin Group and Simon & Schuster—are accused of colluding behind closed doors to set an agency pricing model on ebooks. Some feel that this agreement is a violation of anti-trust laws and that it was intended to bring down Amazon while boosting sales of the then soon-to-be-released iPad. At this time, there hasn't been any agreement reached by all of the parties involved.
This week, the Consumer Federation of America's Mark Cooper sent a letter to the U.S. Senate Judiciary Committee's antitrust subcommittee, stating that American consumers lost over $200 million as a result of this illegal agreement between Apple and the publishers.
Any actual agreement to force the agency model and therefore cause Amazon to have to raise prices on its ebooks in order to maintain the ability to sell those ebooks would "constitute anticompetitive, anti-consumer collusive" behavior, Cooper wrote in his seven-page letter. "Collusion between firms to set minimum prices is 'slam dunk' illegal, especially when one of the first effects of the price fixing, after increasing consumer cost, has been to raise publisher profits."
In an interesting aside, the various agencies and even private businesses who have taken it upon themselves to voice their opinions to congressional groups involved in this investigation seem to be bookseller associations and ebook platforms from across the country who are urging their elected officials to not make any decisions that would result in making Amazon even more powerful than it already is.
How did Amazon become the bad guys during an investigation into whether or not Apple and several publishers violated anti-trust laws in order to artificially raise prices for reading consumers, thereby resulting in an increase in their own profits as well? Yes, Amazon was one of the key companies named who would be hurt by the supposed price fixing, but they are not alone in the fallout from it. This investigation is supposed to be about determining whether or not the people involved illegally worked together to force a price increase across the board.
This may be an example of the vultures circling over Amazon just because the opportunity is there. It's important to remember that the entire investigation—and the one that Amazon, Walmart, and Target were under for the same accusations in 2009—is supposed to be about whether or not the consumers were required to pay artificially high prices at the hands of shady corporate closed-door meetings. Once again, it's not about Amazon.
Mercy Pilkington is a Senior Editor for Good e-Reader. She is also the CEO and founder of a hybrid publishing and consulting company.