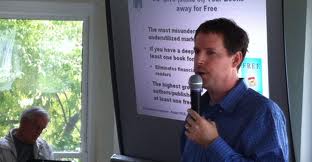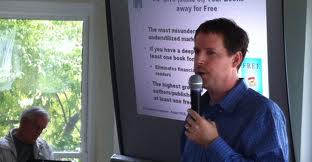 Since its humble start in 2008, a year in which ebook distributor Smashwords released a total of just over 200 ebooks, the platform has grown exponentially to include today's announcement that they have now passed the 60,000 title mark. Later today will come the official announcement that the site has purchased 50,000 ISBN numbers that they will begin giving away to their authors and publishers.
"We've been predicting that we'd reach 75,000 titles by the end of this year," says Smashwords CEO Mark Coker in a phone interview this morning with GoodEReader.com. "I think we're going to blow right past that. We could even hit 100,000 titles at this rate. The growth of our catalog is setting us up really well for 2012."
Smashwords also had to increase its staff by 50% in the last few weeks to keep up with its strict adherence to what it feels prevents the flood of ebook piracy, spam, and PLR titles from reaching the online retailer sites; these flawed-content titles have sparked a lot of contention among ebook proponents. The all-human vetting team reviews every uploaded entry for authenticity; while the site declares that it is not an editing service, leaving the judging of a book's quality to the consumers, this team ensures that only original content is distributed to the retailers and ultimately to the consumers.
"Our immediate priority right now is getting books into the queue for vetting, getting them approved, and getting those books distributed out to the retailers online. With the increase in our staff, we're hoping to completely collapse the amount of time it takes for a book to be uploaded and make its way to our distribution catalog," adds Coker. Until now, the average amount of time from upload to distribution of ebooks has been between two to four weeks, given that Coker insists on this human interaction with every book prior to releasing it from the pending queue; with the increase in employees vetting the uploaded texts, he feels that time can be reduced to as little as two to five days.
Mercy Pilkington is a Senior Editor for Good e-Reader. She is also the CEO and founder of a hybrid publishing and consulting company.