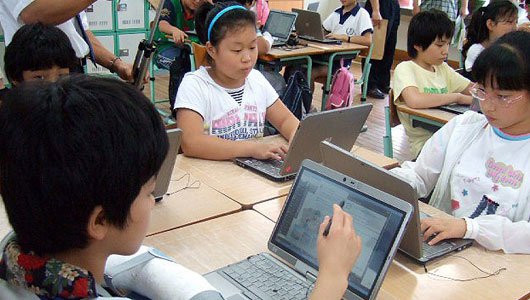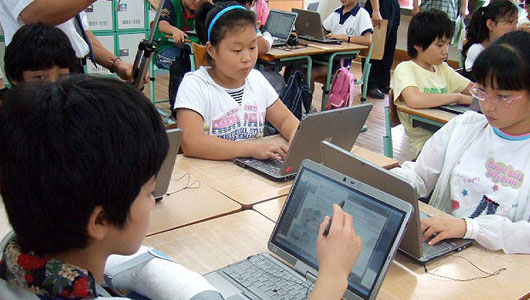 South Korea is arguably one of the most digitally advanced countries on the planet in terms of internet access, enjoying broadband speeds as high as seven times faster than that of other countries. In a recent announcement, the government announced its plan to digitize school textbooks throughout the country in all grade levels and subjects by 2015, a plan made possible by its broadband speeds in terms of digital downloading and cloud-based storage. This is a long-awaited welcome statement since digital textbooks have been used via slate by hundreds of elementary school students since 2008, whereas many countries had not even enjoyed widespread ebook reading at that time.
Digital publishing accounts for only 20% of the publishing market in South Korea, so an initiative like this one may increase the consumer market for ebooks of all kinds, not just academia or non-fiction reference. Digital publishers are keeping a watchful eye on how the market may shift once digital textbooks take over.
Other countries are taking interest in South Korea's initiative, too, but the almost $2 billion price tag that South Korea has earmarked for this move has some governments wondering if they can compete. India released the Sakshaat tablet with the astounding price tag of $35 in order to bring digital textbooks and educational technology to its schools located in lower socioeconomic areas, but with unreliable internet access in those outlying areas and local schools that often can't afford instructors, it may not have the same positive results as an initiative of this kind in South Korea.
The South Korean government sees this move as an almost seamless transition to incorporating digital technology into other aspects of society, and credits their already high rate of technology use in education with their expected success with digital textbooks. While many of their citizens have an experience base with technology such as tablet PCs, part of the cost of the initiative will be to subsidize the tablet PCs for students whose families cannot afford the purchase. This move shows a positive attitude towards widespread education, as many countries globally still have systems of education in which only those who can afford to educate their children are able to do so.
Interestingly, there has not yet been a state mandate on which device schools must use under this program, and early reports of this announcement show that the schools will still be given ownership over selecting the textbooks for their schools. The digitization of textbooks and the corresponding internet-based classes that will also be developed under this program show South Korea's urgency to educate all of its students, not just those who can access education economically or geographically.
Mercy Pilkington is a Senior Editor for Good e-Reader. She is also the CEO and founder of a hybrid publishing and consulting company.