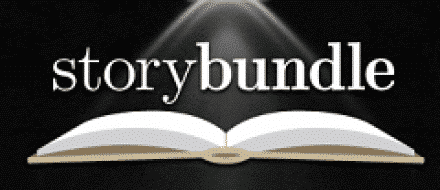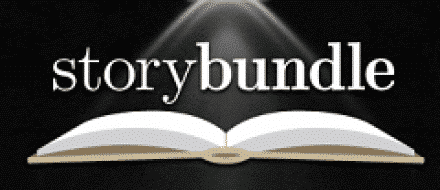 With the rise of more and more ebook publisher/distributors on a daily basis, adventurous entrepreneurs are having to find new ways to make their platforms stand out. And as more in-the-know industry professionals take a seat at the digital publishing table, some have found that they have to take extreme measures to stand out.
In an article for paidContent.org, Laura Hazard Owen takes a closer look at StoryBundle, a new concept developed by former LifeHacker editor Jason Chen. But unlike other bloggers-turned-ebook-publishers, Chen has developed a format that not only bundles ebooks together for one price, he's turned the whole of pricing on its head.
Under Chen's platform, the reading consumers decide individually how much they will pay for a bundle of five ebooks, as well as decide how much of that price will go to the authors, to charity, or to running StoryBundle. What?
The instant knee-jerk reaction might be to think, "Why would any author let his content go on what could end up being garage sale prices?" Hazard Owen indicated several reasons, some of which include the lack of exclusivity, the potential to make more money than with the set-in-stone royalty models of other platforms, and the added publicity that comes from being part of yet another distribution catalog that can reach more readers.
One of the benefits to StoryBundle that Chen claims is actually for the consumers is the vetting of the ebooks within the bundle. When readers purchase ebooks separately from other online retailers, they often must rely on reviews from other consumers to determine what is a good quality and a good value. StoryBundle will aim to bundle books together that are of only high-quality, although how that quality is determined is not clear.
One problem that Chen already foresees with his business model is preventing consumers from paying a few cents for a bundle of ebooks; in theory, authors may fear the allure this pricing model may hold for ebook pirates. And while Chen holds the pay-what-you-want model as being at the very core of StoryBundle's draw, even he admits there are some variables to take into consideration.
Overall, launches like StoryBundle are going to have to continue to find ways to draw readers away from Barnes&Noble and Amazon, both of whom offer ease of use to their specific devices and massive catalogs of titles, but pricing that can be perceived as gimmicky may prove to be too unsteady for readers.
Mercy Pilkington is a Senior Editor for Good e-Reader. She is also the CEO and founder of a hybrid publishing and consulting company.