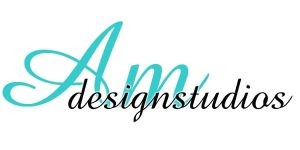 GoodEReader featured an interview with a digital formatting startup company earlier this month. AMDesign Studios was kind enough to offer a giveaway package to one lucky indie author who commented on the original post, allowing that winner the opportunity to select from a series of ebook formatting and design services.
Today, company co-founder Ann Mauren announced the winner of the contest and will allow said winner to select two of the company's services, to be redeemed between now and just prior to the end of this calendar year. From the announcement:
"Congratulations Chandra Leigh White (@Sporkdelis), winner of the 'You Pick Two' Giveaway from AMDesign Studios.  As winner, Chandra will get her choice of one service from both Amanda L. Matthews and Ann Mauren as follows:
From Amanda: a choice of a free Custom eBook or Print book Cover Design, or an Author Branding Package
From Ann:  a choice of a free eBook or Print Book Formatting Package , a Copy Editing Package or a Synopsis Writing Package.
Free services selected from the 'You Pick Two' Giveaway must be redeemed by November 30, 2012."
"Thanks to everyone who commented and entered our contest," said Mauren at the announcement, "and a huge thank you to Mercy Pilkington and Good E-Reader for featuring our story and hosting the giveaway.  For more opportunities to win free services and discounts from @AMDesignStudios, sign up for our newsletter."