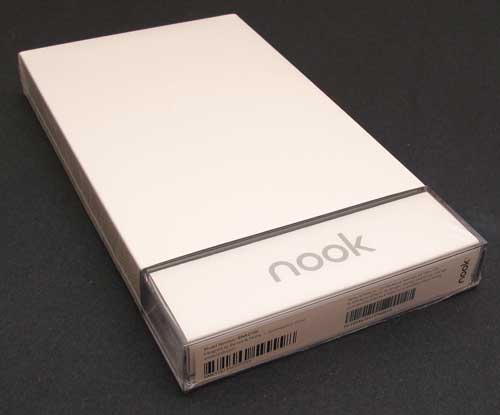 Barnes and Noble has been making dedicated e-readers since 2009 and the majority of their hardware design is done via their R&D center in Santa Clara. The original Nook e-reader was created in secret, in a tiny building that once housed the Palo Alto Bread bakery. In the last few years many customers have been abandoning the Nook ecosystem, due to a series of blunders. How can the bookseller get the back? Is it within their ability to release a true Kindle killer?
One of Barnes and Noble's greatest strengths is that they are able to get their hardware in front of millions of people. They operate 649 retail bookstores in regional shopping malls, major strip centers and freestanding locations in 50 states. This has been one of the keys to growth, because people can come directly to them for sales and support.
The Amazon Kindle Voyage when it was released in November of 2014, was a game changer. It had the highest resolution available in an e-reader and featured dramatic new design changes. Page Press technology gave you a subtle buzz when pressed and an ambient light sensor automatically adjusts the brightness of the screen. Within six months Kobo released the Glo HD, which matches the Voyage e-reader, spec for spec.
I firmly believe that it is within Barnes and Nobles ability to release a new e-reader, that doesn't match the Voyage hardware specs, but surpasses them. They have a new executive team, a commitment for the Nook platform to succeed and the last time they released a dedicated e-ink device was in 2013.
If I was in charge of Nook development for one single day, this is the e-reader I would mandate and the materials I would use for the ultimate Kindle Killer.
Screen: E Ink Carta Display using Regal Waveform
Resolution: 1430 x 1080 pixels and 300 PPI
Audio: Stereo Speakers and a 3.5mm headphone jack for music and audiobooks using the Freescale SGTL5000: Ultra Low-Power Audio Codec
Processor: i.MX 6DualLite 1.0 GHZ Dual Core Processor
RAM – 2 GB
Internal Memory – 8 GB and no limits for user content
Ambient Light Sensor – MMA955xL: Freescale Motion Sensing Platform
Front Lit Display – People want to read in the dark and a solid front-lit display is critical.
Camera – A 2 MP camera using E Ink Segmented SURF Display
Battery – BC3770: 2A Switch-Mode Li-ion/Li-polymer Battery Charger – 8,000 page turns or 2 months
OS – Android 4.4
Waterproof – As the Kobo H2O has shown us, there is a large demand for people to read e-books in the tub, on vacation, on the beach and not have to worry about getting it wet or breaking it.
I think it is critically important that Barnes and Noble adopt audio capabilities in their next e-reader, because it could generate synergy with their Nook Audiobooks platform. They made it only for Android and it could drive sales. Even Amazon doesn't properly take advantage of Audible content in their line of e-readers, giving B&N the advantage.
I also recommended a camera for the next Nook e-reader, not to take selfies or pictures of your cat, but for reverse show-rooming. It would give people a reason to visit the bookstore with their e-reader to get discounts on books by scanning QR codes with a dedicated QR Nook app. Whether you used your smartphone, e-reader or tablet a Nook QR app would allow you to visit a bookstore, scan a few books and buy the e-book version of it.
Barnes and Noble has always run Android on their e-reader devices, instead of Linux. This has opened an entirely new world for hackers to root their devices and install their own apps. This has prompted the bookseller to put safeguards in place to prevent this type of behavior, but I think they should embrace it.
We all know Barnes and Noble runs their own app store for Android and it used to be the only way for you to download and install apps on the Nook tablets. Because running your own store, developing SDK's and constantly giving developers incentives to publish with you, B&N made the decision to get Google certification that allows the Play Store to be accessed. I think B&N should make an e Ink version of their Android App Store and optimize it so only great apps are available. It would discourage people from rooting, encourage developers to make apps for e-ink devices and provide a major selling point that no other company can match. After all, it only took us 3 weeks to port our Good e-Reader App Store from being a smartphone app, to being fully compatible with E-Ink and other e-reader companies are now bundling our store on THEIR Android devices.
The other specs really speak for themselves. They are using mainly new hardware from Freescale, who has been a firm supporter of e-readers since day one and the latest technology from e Ink.
Many people have accused Barnes and Noble of releasing "me too" products and has lost their innovative spirit. I think in order to appeal to their base of users they need to make it easy to use, have a clear branding message and leverage their established ecosystems (bookstore, Nook Audiobooks, Nook Apps) and package it into a device that will bring people from Kindle, to Barnes and Noble.

Michael Kozlowski is the Editor in Chief of Good e-Reader. He has been writing about audiobooks and e-readers for the past ten years. His articles have been picked up by major and local news sources and websites such as the CBC, CNET, Engadget, Huffington Post and the New York Times.