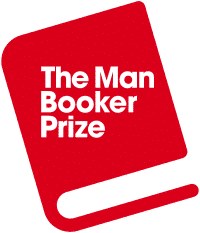 One of the greatest adoptions in the early days of digital publishing came quietly from publishers who were reluctant at first to put their new releases into ebook form, but were more than willing to use the "experimental" reading technology for their out-of-print and backlist titles. Sadly, even the backlist seems to be suffering these days.
Tim Coates, former Waterstones CEO and founder of digital library platform and ebookstore Bilbary, recently released disheartening figures about the state of Man Booker Prize winning titles. According to Bilbary's research, only forty percent of prize winning and short listed titles have been made available as ebooks, despite the lengthy time since publication for some of those titles.
"Of those that have been digitized, just 30 per cent of novels published before 2000 are available to buy as ebooks, falling to 25 per cent for those published prior to 1950," stated a Bilbary press release today. "Examining the proportion of the Booker backlist digitized prior to 1940, Bilbary found that the number falls to 11 per cent, with only one title from the first Man Booker winner, P.H. Newby's archive available as an ebook. In comparison, just under three quarters of both 2012 winner Hilary Mantel and 2011 winner, Julian Barnes' backlist is digitized."
Books that were named to the short list or that won the prize since the advent of digital publishing fared better, with "199 of the 237 novels written by Man Booker prize-winning and shortlisted authors made available to buy as ebooks."
Coates continued by saying that Bilbary works to ensure that publishers are taking full advantage of the opportunities for back list titles that digital publishing affords, namely to introduce older texts to a new generation of readers with very little monetary investment in the publication. He hopes to see a much larger percentage of titles made available for e-Readers and ebook lending in the near future.
Mercy Pilkington is a Senior Editor for Good e-Reader. She is also the CEO and founder of a hybrid publishing and consulting company.