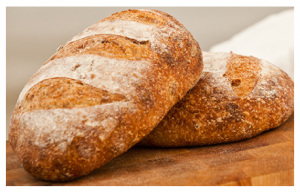 A new publishing industry term was born at this year's Digital Book World event, and it quickly spread to become the standard. Hybrid authors were a focal point of the discussions, meaning authors who in some way were both traditionally published and self-published. The method to how they came to be working in both worlds–whether they were self-published and then picked up by the traditional industry, or were traditionally published and then began to experiment with self-publishing–was not important. Hybrid was the new designation for an author who experienced both sides of publishing.
Yesterday, tech entrepreneur and marketing expert Guy Kawasaki and host Createspace presented a live webinar for self-published authors on how to leverage social media in genuine, effective ways to promote their work. The recorded webinar will be available soon from CreateSpace's resources page, which can be found HERE.
Kawasaki used an important term in his presentation, one that has not gotten the traction it deserves and was actually used in the webinar with little attention or fanfare: artisanal publishing.
In the presentation, he used the term to simply refer to a publishing process by which an author produces books on a smaller scale. It could be used to refer to self-publishing, indie publishing, or smaller press publishing, but the word itself speaks volumes about the stigma that exists even today towards books that did not go through the traditional vetting process.
In much the same way as artisan breads and hand-crafted pieces of art are highly-valued for their limited availability and their attention to detail, artisanal publishing stands to be recognized in the same light. If true writing craftsmen produce a superior book that is untainted by industrial standards and requires a mastery of their craft, then the artisans' books can also become as highly-valued as similar artisan products in the minds of consumers and the industry.
GoodEReader posted a number of articles this week that inspected the current climate of self-publishing and exposed a lot of the key concerns with the publishing industry as a whole. But for authors who choose to adopt the mindset that they are putting the time, effort, and sweat equity into their work that makes it worthy of being called an artisan product, the stigma will fall away and the true value of artisanal publishing will be appreciated by the larger community.
Mercy Pilkington is a Senior Editor for Good e-Reader. She is also the CEO and founder of a hybrid publishing and consulting company.