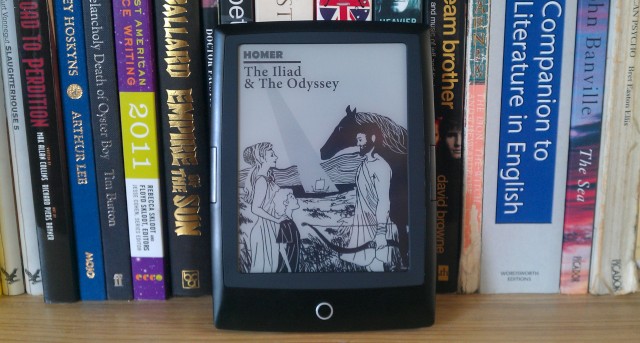 Yesterday e Ink announced their latest generation screen technology named Carta. E Ink Carta displays utilizes a new electronic ink formulation and technology to provide a dramatic 50% improvement in contrast ratio and over 20% improvement in reflectance over previous generations of E Ink displays for a remarkably improved viewing and reading experience. The new Carta displays utilize the most advanced bistable electronic paper technology to deliver the best contrast ratio E Ink has ever delivered to the market with the same extremely low power consumption expected from an E Ink display.  We know that the new Kindle Paperwhite is using Carta, but what does Pearl, Mobious and Carta mean to the e-Reader Industry?
I may be throwing some terms that you might not be totally familiar with.  Here is an overview of the e-paper used in the vast majority of commercially viable e-readers. e-Ink Pearl has been the de facto display screen that have  been used over the course of the last few years. The Kobo Glo, Kindle 4, Nook and Sony all  used this format for the last few generations of their readers. This technology is a bit dated now and has been supplanted by Pearl HD, which normally gives a resolution of 1024×758.
E Ink Mobius was announced a few months ago and uses a TFT technology that will enable the development of much lighter and rugged products. Mobius displays can weigh less than 50% of an equivalent glass based TFT. This is particularly important for mobile products requiring larger display areas.  The new Sony 13 inch writing Slate is using this technology. You can think of it as a display that is optimized to be light and flexible. Currently Sony is the only company using it in a series of trials in Japan, but neither Sony or e Ink will comment on how the trials are going.
The Amazon Kindle Paperwhite 2 uses both Regal and Carta technology. This will allow for faster page turns and a full page refresh occurring every chapter, instead of the industry average of every six pages.  Good e-Reader recently found out that the new Kobo Aura, which ships at the end of the month, does not use Carta, but uses E Ink Regal waveform technology. Regal waveforms dramatically reduce the need for full page refreshes after a few page turns. This enhances the reader's experience by providing smoother page turns and more focused reading.
Good e-Reader also found out that Regal is compatible with both Pearl and Carta, but is not compatible with Mobious. This will mean that any e-Reader that uses it will be unable to take advantage of better contrast and the refresh rates.  E Ink has also confirmed that Mobious technology is not finding much traction within the e-reader industry and getting more interest with signage and wearable tech. You can bet that a new breed of smart watches is going to be on their way fairly soon and longtime partner Seiko is rumored to be working on a new product line. The first smartphone to use e-Ink, the Onyx Android Phone, is going into production at the end of October and will be available late November for sale.
The one type of screen technology I have not talked about yet is Triton 2 e-Paper. The entire product line has been languishing in obscurity due to the sub-par hardware that showcases it. Pocketbook and Ectaco are the only two companies to use color e-Paper, but sub-par hardware and woeful internals hamper wide screen adoption. The question I have is, Triton 2 compatible with Regal. If it was, this would actually produce a really solid e-reader. The only dependency on the success of Triton 2 is recommend hardware from e Inks end. I know they are a business and need to produce sales, but they really need a poster child for Triton and color e-ink in general.
The e-Reader industry is in a state of flux right now with different screen technologies emerging during the last four months. Many companies are currently releasing new products based on outdated technology. One example of this is the new Sony PRS-T3, which seems dead in the water. Wexler, Icarus, Onyx, and Bookeen are all announcing new readers within the next month. We currently have no idea on exactly what they are cooking because they seldom appear in FCC certification and normally focus on Europe and Russia. The Paperwhite 2 is using the latest generation hardware and is one to watch in terms of using the most current EPD and e-Paper display screens.  The Aura uses both Pearl HD and Regal, and we know from our extensive reviews that it is the best reader currently on the market. It will be very interesting to test page turn speed, reading experience and overall performance when the Paperwhite comes out at the end of the month.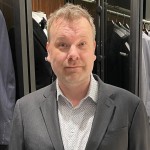 Michael Kozlowski has written about audiobooks and e-readers for the past twelve years. Newspapers and websites such as the CBC, CNET, Engadget, Huffington Post and the New York Times have picked up his articles. He Lives in Vancouver, British Columbia, Canada.