In the past twelve months Barnes and Noble did the impossible and made the Nook unit profitable. The bookseller generated $3.5 million dollars on e-readers, tablets and accessories. One of the main reasons why Nook is starting to well is because there are fewer people working in the division. The Nook unit had 92 people working there on April 2017 and one year later only 57 remain.
Outsourcing firmware development and e-reader manufacturing was one of the other key drivers to Nook profitability. Instead of having a big team in-house to write new updates, an Indian firm takes care of it. They are also cutting costs for B&N. One of the most recent was discontinuing the first generation Nook and shutting off all support. Customers that have this particular model will no longer be able to access their libraries or purchase new books.
Most of the tablets issued in the last four years were made by Samsung and the the Nook Tablet 7 was designed in China. The Nook Glowlight 3 was made designed and manufactured by Netronix, a firm that makes all of the Kobo e-readers. Barnes and Noble used to play a really active role in the construction of their devices. This is why the Nook Simple Touch with Glowlight, Nook HD+ and Nook Color were very distinctive in the way they were constructed and really stood out.
I find it very interesting that even though the Nook unit as a whole is doing well, certain segments are still seeing declines. Ebook sales plummeted by 20.1% on the year and Nook e-reader and tablet sells fell 34%. CFO Allen Lindstrom was reluctant to predict that Nook will be profitable again in fiscal 2019, noting that more cost cuts will be made.
Barnes and Noble used to be a serious contender in the e-reader business, but they were unable to compete against Amazon and Kobo. This has forced the company to just maintain the status quo and not spend lots of money on new features. The Nook unit is basically just running on autopilot right now. The digital bookstore on all of their tablets and e-readers work fine and the reading experience hasn't changed in years. If you use the company's line of apps on Android and iOS, little has changed in almost seven years. There is some comfort that B&N is keeping things consistent, no matter if you have an e-reader that is five years old or the latest and greatest, the overall experience remains the same.
A small team and outsourcing everything seems to make the Nook profitable in the here and now, but something needs to change for this to occur next year. One of the big keys to success for Amazon and Kobo have been expanding into other markets. B&N expanded into the UK a few years ago, but had this huge team and was spending millions every month on promotion. It would be really easy just to make a new international version of the Nook, one that worked with multiple languages. Barnes and Noble could work out agreements with Ingram or other ebook distributor for foreign language titles. This would result in an influx of sales for their entire line of e-readers and ebooks.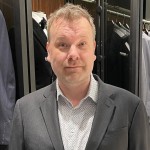 Michael Kozlowski has written about audiobooks and e-readers for the past twelve years. Newspapers and websites such as the CBC, CNET, Engadget, Huffington Post and the New York Times have picked up his articles. He Lives in Vancouver, British Columbia, Canada.