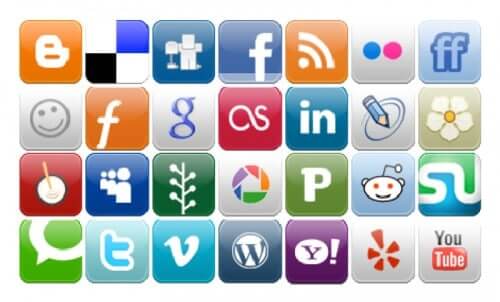 The great plague of being an indie author with an ebook for sale on one—or all—of the major distribution platforms is finding a way to make one book stand out from the rest. With countless digital titles available on the platforms, both domestic and international, garnering vital promotion and consumer interest is difficult.
Fortunately, just as the digital era has made self-publishing possible for everyone, social media sites have made developing a fan base and promoting books just as accessible. Coincidentally, two different articles appeared this week on how authors are either embracing or rejecting social media, specifically sites like Twitter.
The New York Times ran an essay for the Sunday edition on how some authors have found their niche and have learned to interact with and relate to their fans through social media, while other authors wouldn't dream of posting anything on Facebook. Some of the reasons that authors have opted not to reach out to fans in order to establish an internet rapport includes fears of copycat accounts, a desire to remain in the voice of the author, and a concern that too much access to the author could result in a loss of interest since the mystique is removed by "over-Tweeting."
According to the essay by Anne Trubek, it is often the publishers who encourage authors to engage with their audiences through digital formats, but it is just as often the authors who feel—rightly so—that as reading has adapted to the electronic format, authors need to adapt as well.
"For one thing, publishers are pushing authors to hobnob with readers on Twitter and Facebook in the hope they will sell more copies. But there's another reason: Many authors have little use for the pretension of hermetic distance and never accepted a historically specific idea of what it means to be a writer. With the digital age come new conceptions of authorship. And for both authors and readers, these changes may be unexpectedly salutary," says Trubek.
A separate article that ran on the same day by Matthew Ingram for GigaOm, although quoting the Times piece in different regards, summed it up for indie authors quite well, especially in terms of the fact that social networking sites are just that: places to network and connect.
"Does every author have to be social and connect with their readers via Twitter or Facebook? No. And some may find they write better if they don't allow the opinions of their audience to impinge on their creative process. But it seems clear that many others find that connection rewarding — not just in a financial sense, but in other ways as well. And in a world where traditional publishers are becoming less and less relevant every day, being comfortable with those kinds of tools seems like a wise strategy."
Mercy Pilkington is a Senior Editor for Good e-Reader. She is also the CEO and founder of a hybrid publishing and consulting company.