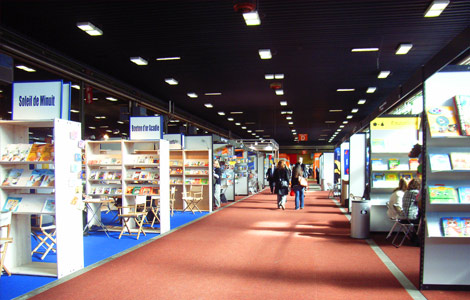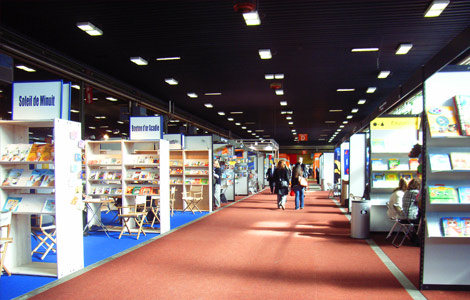 Bologna is one of the premier annual publishing events, and the beauty of Bologna (besides being in Italy, of course) is the centralization around children's literature. This year's book fair is the second year in a row to see such an emphasis on digital children's books and enhanced app books, with several ToC speakers and panels dedicated to where the ebook market is going to take juvenile literature.
A lot of data was presented to the attendees about the low numbers of ebook sales in children's and young adult literature, although there was information that the popularity among digital editions for those readers is on the rise in the past year. More importantly, there was a lot of discussion from some of the industry leaders about why children's books are slower to be adopted as ebooks than adult fiction, namely factors like the file size necessary to store an illustrated and interactive book, considerations which have led to the popularity of book apps.
One issue that was addressed over children's book apps had to do with the difficulty of making a children's app stand out from the crowd in the app stores, a problem that some publishers are trying to overcome by building important search coding into the app design and image.
While there was some data from the Center for Teaching through Children's Books that seemed to show children actually learn less and retain less content and demonstrate a lower level of comprehension when reading an enhanced ebook app (there's simply too much distracting content that takes away from the story line), Russell Hampton, president of Disney Publishing Worldwide, countered that argument with the explanation that e-readers are engaging reluctant and disinterested readers in higher numbers than ever before.
One exciting announcement of this prequel to the main event was the closing keynote from Elizabeth Wood, director of digital publishing for a non-profit agency that works to create access to books for children around the world. Worldreader has begun an initiative to put e-readers in the hands of young students in several countries, but even she had some considerations for publishers to take into account when developing content for children, factors such as keeping the file size manageable and not making it so graphics-intensive that it cannot be used on lesser capable devices in foreign countries.
Dominque Raccah of Sourcebooks probably summed it up best for everyone in attendance during her keynote. While the physical book is still a vital reading tool, 2012 is only the middle of the journey for what the book will become in the future.
Mercy Pilkington is a Senior Editor for Good e-Reader. She is also the CEO and founder of a hybrid publishing and consulting company.