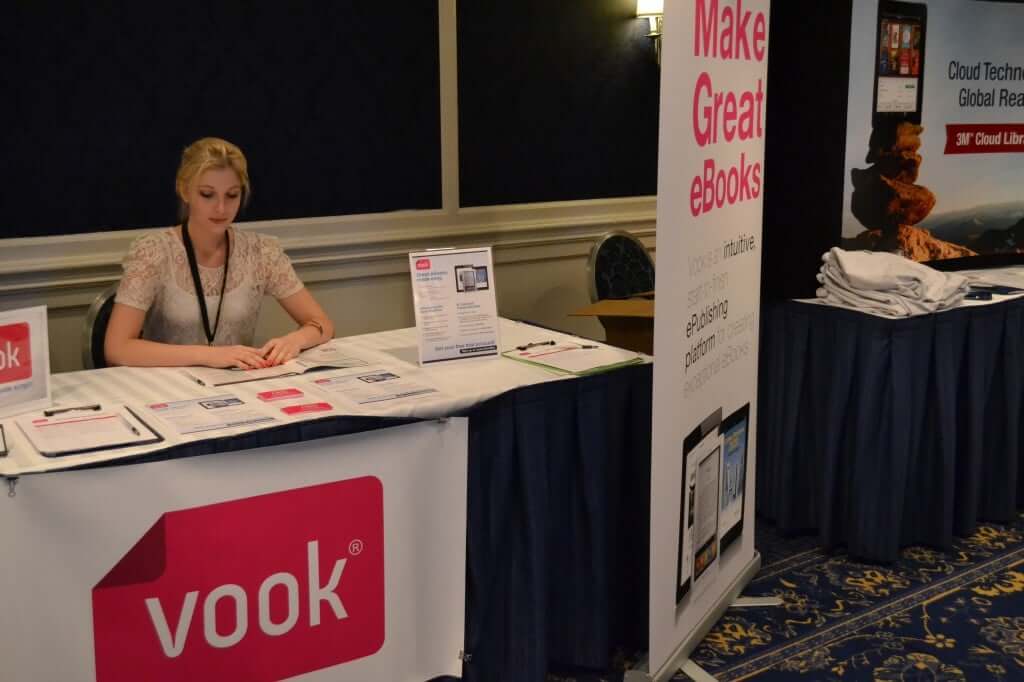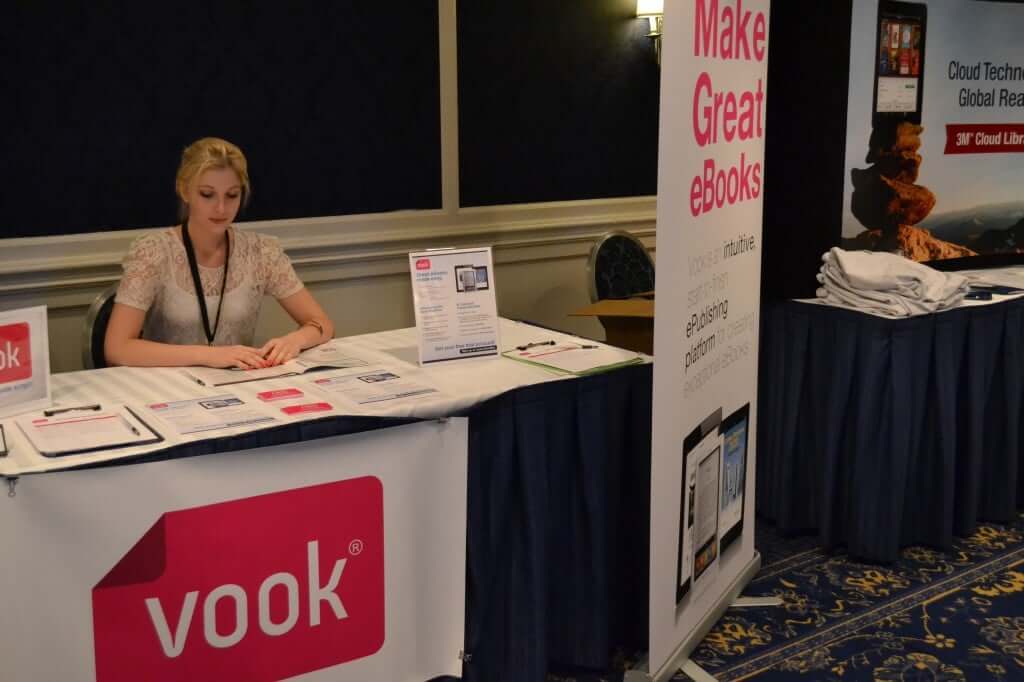 One of the greatest things about attending any major conference or event is the opportunity for meeting up with the founders of the newer companies in the industry. Digital Book World this year was no different, with a number of start-ups like BiblioCrunch and Robot Media bringing their products and ideas to the event's exhibition hall, most of whom are still operating in private beta but are already seeing positive feedback from their users.
One company brought a truly viable publishing tool to the event in terms of marketability to a wider audience of potential users. Matt Cavner of Vook, developers of a cloud-based ebook distribution platform, spoke with GoodEReader about what sets their product apart from the multitude of options for authors to create, format, and distribute their digital content.
While the demo at the event is still in private beta with full launch expected in mid to late February, already Vook has brought something to the self-publishing and digital publishing table that a lot of users don't have access to. While the platform itself is engaging and eye-catching, it is the real-time viewing of the file during conversion to a both ePub and MOBI formats from existing Word documents that could potentially end up setting Vook apart from other conversion capabilities.
With so many authors opting to experiment with digital publishing, whether of previously unreleased content or the back list works that so many established authors are making available for the first time as ebooks, the step-by-step nature of Vook that lets the user see the variety of fonts, colors, image and video placement, and more, are a valuable mechanism for people whose talent lies in writing the material, not necessarily in the development of the final product.
Click HERE to see a brief video of Vook in action.
Mercy Pilkington is a Senior Editor for Good e-Reader. She is also the CEO and founder of a hybrid publishing and consulting company.