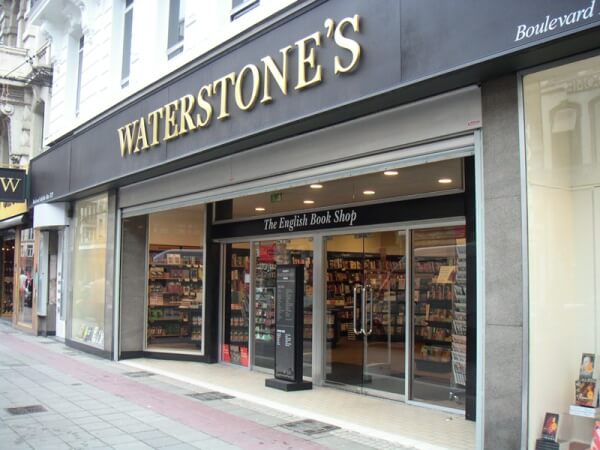 It seems that Amazon is the book retailer that everyone loves to hate, from rival major book chains and mom-and-pop booksellers to the major players in the publishing industry, but the harshest words yet for the online retailer may have finally arrived. According to James Daunt, CEO of Waterstone's, Amazon is the devil.
The UK-based Waterstone's chain was bought by a Russian backer, but Daunt was brought on board this year to turn things around for the retailer, something Daunt has done by making the physical bookstore more of an engaging shopping experience rather than just a location for making book transactions. Daunt himself owns a small chain of six independent bookshops, so he is personally familiar with the common perception of consumers who browse in a bookstore then make their purchases online.
One of the steps that Waterstone's has hinted at for its revitalization is the unveiling of its own e-reader device. Those who remember the aftermath of the Borders collapse may recall that not having its own specific digital reader was one of the things that many critics pointed to as its failure to embrace ebooks in the way that Amazon and Barnes & Noble did. The chain opted instead to invest in Kobo e-readers, and a similar comparison has been made in the case of Waterstone's. Various rumors include the possibility that Waterstone's would not launch its own device but that it would instead offer customers a UK-compatible repackaged version of the B&N Nook, although Kobo has also been mentioned.
In an interview in September, Daunt even speculated that the device Waterstone's chooses to project will be available as early as this spring, a pretty ambitious time frame given that the retailer only began discussing the possibility of an e-reader after the buyout this summer and that the value of the company right now is only $50 million. That's just under the low end of what Barnes & Noble spent to develop its own answer to the Kindle.
Mercy Pilkington is a Senior Editor for Good e-Reader. She is also the CEO and founder of a hybrid publishing and consulting company.