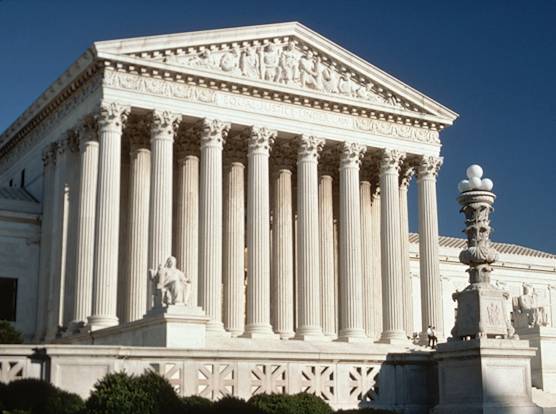 The US Supreme Court handed down a landmark ruling this week. No, it wasn't about the death penalty, abortion, gay marriage, or gun control. It was about books. More specifically, it was about the right of first sale that allows consumers to sell a book when they have finished with it. This protection under copyright law essentially allows everyone from dusty used paperback stores to first-edition antique book dealers to stay in business.
Under a decisions that was nearly five years in the making and which overturned a Second Circuit court decision against Kirtsaeng, the Supreme Court handed down a 6-3 ruling in favor of a foreign student attending school in the US who was buying less-expensive textbooks through his family in his native country and selling them at a slight markup to US students. The purchasers were essentially buying a used book at a significant savings. Wiley & Sons, Inc. argued that the right of first sale did not apply since the books did not originate in the US.
While this is not exactly on par with a shocking ruling on gun control, it is still a hotly contested issue that could have had farther reaching implications for other copyright issues, notably the music and software industries.
Jonathan Band of the American Library Association issued a press release on the ruling, stating how it is actually a victory for all readers:
"The 6-3 opinion is a total victory for libraries and our users. It vindicates the foundational principle of the first sale doctrine—if you bought it, you own it. All who believe in that principle, and the certainty it provides to libraries and many other parts of our culture and economy, should join us in applauding the Court for correcting the legal ambiguity that led to this case in the first place. It is especially gratifying that Justice Breyer's majority opinion focused on the considerable harm that the Second Circuit's opinion would have caused libraries."
Band continued, "The Court's decision ensures that libraries can rely on the critically important principle of first sale to continue lending the estimated 200 million foreign-made volumes in our collections. Wiley and others who sought a right of perpetual control over these materials may turn to Congress to roll back the Court's wise decision. Libraries and our allies remain vigilant in defense of first sale and all of the rights that make it possible to serve our communities."
While other branches of industry may have felt the effects if the ruling had gone the other way, this decision helps ensure that libraries aren't next to suffer from restricting the rights associated with book purchasing. Libraries are already struggling under the current impositions of trying to lend ebooks while still working to reach patrons who are moving on due to new technology. This decision may not have been the most far-reaching topic the Court addresses in the near future, but it certainly held implications for reading consumers across the country.
Mercy Pilkington is a Senior Editor for Good e-Reader. She is also the CEO and founder of a hybrid publishing and consulting company.