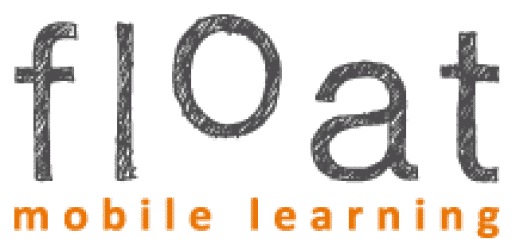 With the variety of learning styles found among individuals, it's important that non-fiction and instructional trade books find a way to reach learners of every modality. So when John Wiley and Sons, a leading print publisher of non-fiction and trade titles, sought a way to reach readers through more than just words on a page, they forged a partnership with Float Mobile Learning to develop enhanced ebooks, notably of The Leadership Challenge book series.
"They didn't want another ePub version of the material, but had us architect a new application mechanism," says Chad Udell of Float in an interview with GoodEReader about the work with Wiley's series. "Our instructional designers crafted a couple of different frameworks. We created an application that has some basics of the material, but more importantly also has ways you can integrate it into a more interactive exercise."
That capability is important in order to reach readers who simply don't respond to just reading words on a printed page, such as those readers who are looking for a more immersive experience with the material they are attempting to learn.
From a publishing perspective, this is a way to add new revenue streams from content, even legacy content. One company that is working with Float Mobile is coming up on the thirtieth anniversary of its material and they're considering commemorating the event with an instructional app. Outside of business practices, these transmedia learning experience provide an opportunity for other non-fiction or instructional materials to integrate into the users' lives.
"Learning in a sixty minute chunk isn't the most conducive to learning, but this chunking may ultimately be more effective for integrating content," continues Udell. "Wiley was looking for an interesting way to bring the content to mobile devices."
"We see how information education and content come together and we're interested in helping those sectors repackage their content for proper learning formats. It is similar to what Apple did with iTunes by creating albums that came with extra content that went with the move from CDs to files; it opened a whole new world of how people can consume content on their devices. What we will see here is ways that content producers want to differentiate themselves. You can't simply create your own proprietary ereader and expect people to come get your content. You're going to have to produce something interesting in how you repackage that content."