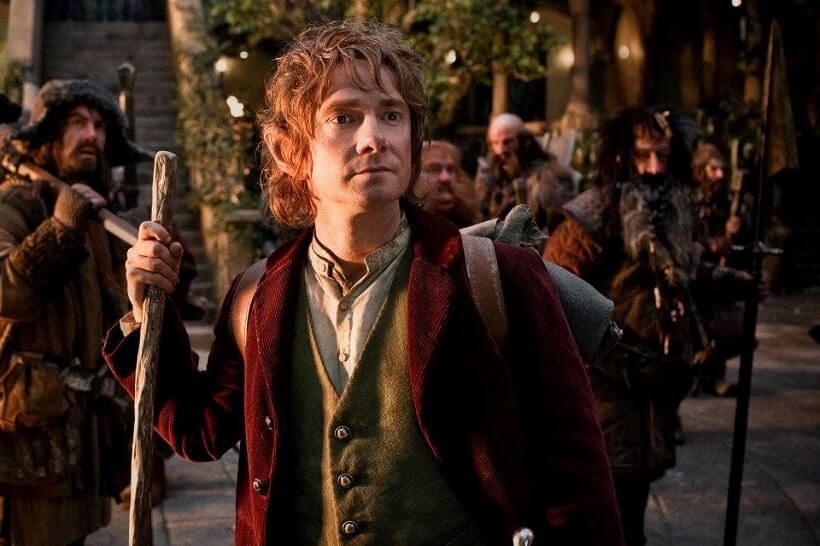 YUDU's digital publishing platform, which addresses a wide variety of industry needs for digital content, released its first Warner Brothers collaborative title this month, a companion guide to the upcoming The Hobbit film release. Not only featuring a storybook edition of J.R.R. Tolkien's legendary book, the digital versions—five different interactive titles in all, each focusing on different aspects of the film—include pinch zoom, interactive maps, full-color photos from the film, and more.
"This is the opportunity for interactive books to go hand in hand to provide marketing," explained YUDU's CEO Richard Stephenson in an interview with GoodeReader. "It's a different concept really in using the channel to reach consumers who have tablets. The film industry can reach out to include the use of very interactive books which include the very rich contain you get when you make a film and effectively drive people into the box offices."
YUDU's original publishing option has a cloud-based digital platform that allowed a lot of collaboration on the projects, all of which are published to tablets and the web.
"What we've done with HarperCollins, when it came to looking at what we would do with something like The Hobbit, it required a very creative approach. Instead of using our principle platform, we used the iBooks Author platform. Essentially, this was a more sort of user-friendly version of InDesign but it was entirely linked to the Apple ecosystem.
"We decided that what was very different about how books are structured is that iBooks Author lets you make it very interactive. You have to look at the story and decide how it's going to be retold through iBA. The difficulties are you are effectively messing with the tremendously well-thought through designs that people put into it when people create their books in the first place. That requires an element of confidence in your team.
"What we did at YUDU was to assemble a creative team that had the capabilities of really looking at the ambitions of publishers, then we basically would reimagine the story to include the very cool features that iBooks Authors had. We had confidence in HarperCollins, and Warner Brothers signed off on what we had done, and Apple has said how delighted they are with what we had done. It marks what iBooks Author coupled with the film industry is that I certainly see in the future that every rich film will have an accompanying iBooks Author books which will be how the film is made, outtakes, additional materials, which will in fact communicate about the film down the book channel in a stronger way.
Richardson feels that this relationship between interactive ebooks and films can be used as a vital marketing tool for the film industry by generating consumer interest in films before the hit the box office. By including material that often never makes it to the screen, readers can learn even more about the films they may choose to see ahead of time.
All five of The Hobbit movie companion books are available now through the iBookstore.
Mercy Pilkington is a Senior Editor for Good e-Reader. She is also the CEO and founder of a hybrid publishing and consulting company.