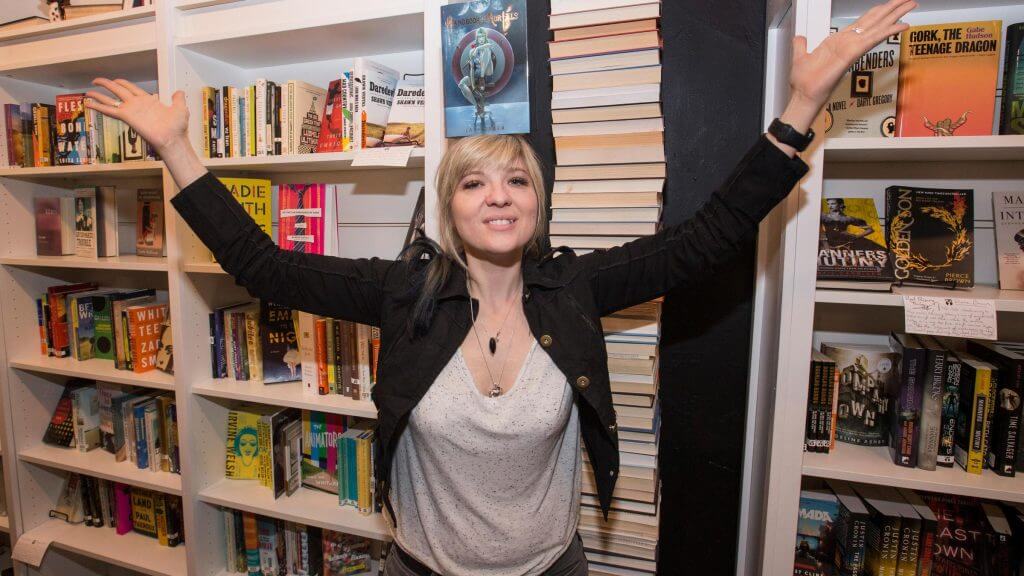 Indie authors have had to get pretty creative over the years in order to put their books in front of an audience of readers. Some of the tactics are just smart business, and come recommended by experts at author branding and book promotion. Others, however, are just shy of fraud and should be avoided; even if the effort isn't illegal, it can still come back to haunt you in the court of public opinion.
One of the most recent examples is the now-infamous YA title, Handbook for Mortals, whose meteoric rise to the top of the NYT Bestseller list the week it debuted has now been debunked as nothing more than an attempt to generate buzz for a movie version of the book starring–wait for it–the author herself.
The New York Times pulled the book off its list after they were informed of a potential plot by some highly intuitive readers. Essentially, author Lani Sarem and B-list former child actor Thomas Ian Nicholas bought the book in bulk from retailers that report sales to the bestseller list, only the book wasn't actually available. Amazon listed the book as temporarily out of stock, so presumably, the massive purchases of the title were listed as sales but no money ever got shelled out. That's easy enough to pull off when you control whether or not the book gets printed and those orders fulfilled.
Nicholas has at least claimed that he made most of the bulk orders o he could distribute the title at various cons and events, but Sarem has distanced herself from the entire affair, claiming this is just people hating on her for writing a good book. Those who've followed the story and connected the dots have said this wasn't an attempt to manipulate the bestseller list, but rather to manipulate the film industry into jumping on board with this "NYT bestselling" book.
Mercy Pilkington is a Senior Editor for Good e-Reader. She is also the CEO and founder of a hybrid publishing and consulting company.