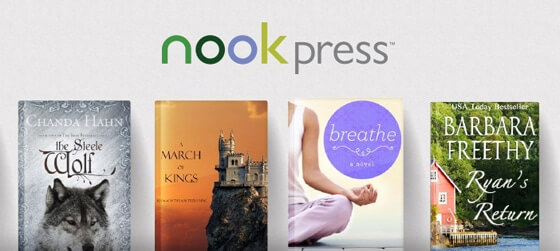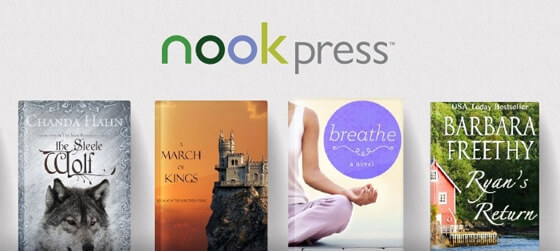 Attention Authors! Now you can charge even less for your hard work. Now you have the option to give it away!
Barnes and Noble announced that its self-publishing platform Nook Press is rolling out a free option, meaning you can set your book price to free and give the book away. This option seems to come without any time limits, such as Amazon's KDP Select five-day limit within a 90-day period.
Why would an author want to give away his work? To increase his sales ranking. It's interesting that this announcement comes around the same time that ZDNet released news of an automated Amazon catfishing scam that netted its huckster over a million dollars just since June, but by taking advantage of free pricing and the pay-per-page structure of KDP, that's exactly what happened. The scammer dropped the price and used hundreds of fake accounts to download the free book, which then drove it up the rankings and into better visibility for paying consumers when he put the price back up.
There's another shady reason why an author might jump on the free bandwagon, at least on another platform, and that's Amazon's price match policy. Once the algorithms point Amazon towards your book being available on BN.com for free, then they'll make it free, too…no pesky KDP Select strings attached.
Of course, there are legitimate reasons for dropping the price of a book, such as leading up to the launch of its sequel. You would want as many people as possible to find and read book one in your series in order to eagerly anticipate the upcoming release of book two, and you would also want to benefit from the rankings leverage that free downloads can provide. There are also individuals who write self-help or advice-driven ebooks who just want others to benefit from their knowledge or experience.
For B&N's part, they say that this option has been a long time coming, one that has been requested by authors. It's good to see the company adapting and listening to indies' needs, especially when it comes to the business side of being an author.

Mercy Pilkington is a Senior Editor for Good e-Reader. She is also the CEO and founder of a hybrid publishing and consulting company.