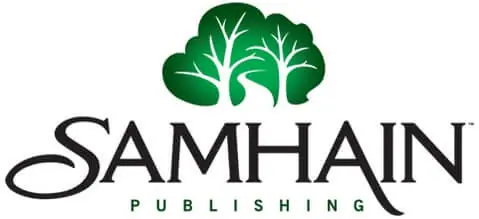 Well-known romance publisher Samhain Publishing sent out a recent email to its authors, informing them that–like so many other mainstays in the past few months–they will be closing their doors. Like others, they cited the decline in book sales coupled with the ever-present struggle to get noticed in a market that is beyond saturated with other great books.
Unlike some recently closed outlets, Samhain did point out that they will continue to sell and promote current titles and any book titles that are already well into the pipeline. At this time, the first aftershock from the announcement will only affect staff members and freelancers, about half of whom have now been let go. As to the question on everyone's lips–"what happens to my book rights?!"–the letter was very, very vague. It sounds as though some books will be eligible to be returned to the authors, although there was no mention of whether or not authors will have to buy those rights or if they will simply revert, an issue that should have been spelled out in every author's contract.
"Many of you are going to ask for your rights back, I expect. Please be patient and understand it will take time to process those titles where rights are available to be returned. If your title/s haven't yet reached the point to have your rights returned, we won't be making any mass releases at this point. We need the income to continue while we wind down and ask that you understand that we will release the books when we can and we won't be abusing your trust. I won't drag this out any longer than I have to, but it isn't going to be something that will be wrapped up in the next six months. Samhain has commitments to vendors other than writers and to turn it all off now would put me in bankruptcy. I hope you don't want that any more than I."
While still vague, this is a fairly on-point explanation to anyone who's read their contract. Reverting the rights is not an easy task, especially as there may have been a formula in the contract; if a book has reached X-percentage of sales, it might simply revert, for example, but if the book has not yet reached its designated return, then the time may be affected. Authors who are wondering how they will fare would do well to go back to their contracts and then take a look at their past sales.
The letter did take pains to mention something odd, and that's Amazon's alleged role in Samhain's downfall. The company indicated that it had tried to "buy" better visibility from the retailer, but that their efforts were never even answered, let alone put into practice.
"We've tried to renegotiate terms with Amazon in order to buy better placement within their site and perhaps regain some of the lost traction from the early days but have been met with silence. Other retail sites are trying, but the sales have never risen to the level of Amazon and are declining as well."
As always, the comments on sites like ThePassiveVoice.com really shed the most interesting light on the situation. There has been sound discussion of the fact that many romance authors have skipped the publisher altogether, leading to the struggle to post book sales. Others mentioned that the attempts to market to a vast audience are a waste of time and effort, that the real money is in building a dedicated following over time and releasing new content to those people as you go.
Whatever underlying causes led to the loss of Samhain, the simple fact is the industry is changing once again. Failure to keep up will lead to only more closed doors and unemployed industry professionals.
Mercy Pilkington is a Senior Editor for Good e-Reader. She is also the CEO and founder of a hybrid publishing and consulting company.