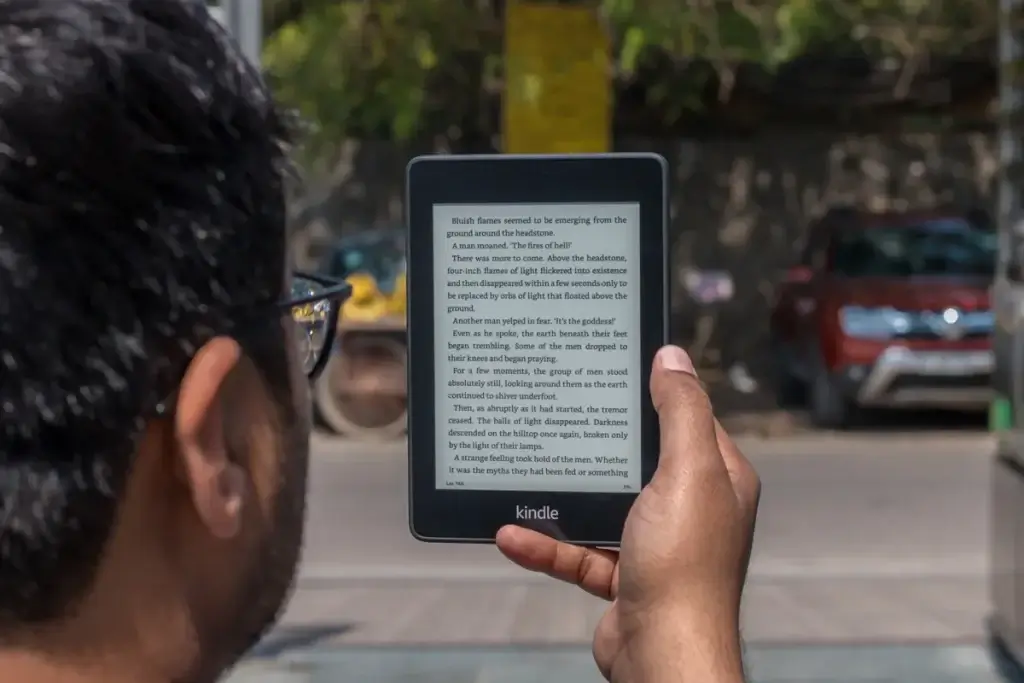 Reading time on Kindle can be tracked through the Kindle Reading Insights program. Besides reading time, it also offers other insights about your overall reading habits, including the total read books, reading progress, and reading wishlist.
Note that the Kindle Reading Insight program is not available directly on the device. Rather, you can access the data through Amazon's website or Kindle app (on your iOS and Android device).
How to Track Reading Time on the Kindle App?
To track reading time on the Kindle app on your iOS and Android device, do the following:
Download and then install the Kindle app if you don't have it already.
After Installation, open the app and click on More>Reading Insights.
As you do, you will be able to see many insights, including the days/weeks you have read books.
If you would have read any book on any day of the month, you will find a blue line below the date.
How to Track Reading Time Through an Amazon Account?
As mentioned earlier, you can monitor your Kindle reading insights by visiting Amazon's official website, too. For that, follow the below-cited process:
On your web browser/search engine, search for the Kindle Insights.
Once redirected to the official website, log in with your Amazon credentials.
Now, you can see the reading time and other details on your screen.
Can Kindle Reading Time Be Accessed Through Freetime or GoodReads?
Yes, you can. This hack has been followed by many users curious about their Kindle reading time. To access the insights through Freetime, do the following:
Download and Install Freetime. Create a Freetime account if you don't have it already.
Connect Kindle with the Freetime account.
Add the desired book to your Freetime library.
Once you close the book, you will be able to access the reading insights for that title on the Kindle dashboard.
To access your reading time insights through GoodReads, follow the below steps:
Go to your Kindle library and locate a three-dot icon. You can find them on the top-right side of your screen.
Choose GoodReads and then link it to your Kindle library.
If you don't have a GoodReads account, you must create it before following the above method.
Will I Be Able to Track Reading Hours for a Book on Kindle?
If you follow the last method, that is, accessing Kindle reading time through Freetime or GoodReads, you will be able to track the reading hours easily. However, as a standalone device, Kindle doesn't offer insight into the reading hours.
Navkiran Dhaliwal is a seasoned content writer with 10+ years of experience. When she's not writing, she can be found cooking up a storm or spending time with her dog, Rain.