Dubbed as one of the best writing tools today, Microsoft Word comes in numerous versions with MS Word 2016 being one of them. The tool comes with an array of features that makes writing and creating kindle eBooks quite easy.
With Word 2016, you can write and edit eBooks effortlessly to work in different platforms. Complex and time consuming things like creating table of contents can be created automatically using this tool. You only need to know how to use Word 2016, and you are good to go. Talking of ease, producing a design template for your Kindle eBook is quite easy with Word 2016. You can do so with a click of a button and spend more time focusing on your Kindle eBook content rather than formatting layouts.
Even so, you can't accomplish all these without having Microsoft Word 2016 on your PC. It's quite easy to buy the whole package or Download Microsoft word for free on your PC. Once you are done downloading and installing Word 2016, here's how you can write and edit your Kindle eBook using Word 2016.
Step by Step Process on How to Write Kindle eBook on Word 2016
Open new word file and save it
This is the first process to writing using Word 2016. Once you open Word 2016, click on 'New' from the menu button on the left side of the window. Once the page is opened click 'save'.
Choose the font type and size you want to use
On the toolbar menu, click 'Home'. On the second column, select the type of font you want to use from the drop down menu. Once you select the type of font, select the size of the font you want to use from the adjacent column.
Write the eBook
Start by writing a heading of the first chapter. Once you've selected the heading, click on the 'Heading 1' icon in the home menu. By doing this, the table of contents which will be inserted while formatting your kindle eBook, will pick all the headings in each chapter. You can start writing from the blinking cursor on your page by typing on the keyboard.
How to edit Kindle eBook using Word 2016
The beauty of Word 2016 is that apart from writing your eBook, you can as well format it to the desired layout. Here is how to do that.
Configure the Table of Contents
Once you are done with creating your title, it's now time to create the table of contents on a new page. On the new page, type the title. This is normally 'Table of Contents'. This can easily be accomplished by clicking on 'References' on the menu bar then selecting the 'Insert Table of Contents' option. Once you are done this, different table of content layouts which appear and you can choose one of them depending on the number of chapters you are going to write.
Create the eBook's Chapters
To set up the eBook chapters, you'll have to start a new page. Click on 'page layout' then select 'Breaks' and finally click on 'next page', to create a new page. You can now type the first chapter of your kindle eBook and then format the heading by clicking on 'Heading 1'. You can then use 'Heading 2' for subheadings. It's of utter importance to format the headings and subheadings in this format because Word 2016 configures them automatically as first and second heading in the table of contents.
Add headers and footers
Headers and footers are core elements of a kindle eBook. The header displays the book title at the top of each page while the footer keeps track of the page number. Headers appear at the top of the right hand side of each page while footers appear at the bottom, right hand side of each page. These two formatting features are important in any eBook to make them look more professional.
Set up the next chapter
In order to set up the next chapter of your kindle eBook, you click on 'page layout' from the task bar menu. Choose 'Breaks' and finally 'Page'. On doing this, a new page will be created. Go ahead and add a title on of the chapter before writing the subheadings and text. You can continue this process to add as many chapters to your kindle eBook as possible. After each chapter, try to test your table of contents, due to added headings and subheadings, by clicking the F9 function key on your keyboard.
Save your kindle eBook as a reusable template
In order to save your eBook design as a reusable template, follow the following procedure. Click on 'File', then choose the 'Save As' option. In the drop down option list, select 'Save as Type' option and finally select 'Word Template'. Below the 'Microsoft Word' option, click on the templates. This way, your file will be saved in the templates folder. Before clicking on save, write the name of the eBook, in order to save it as a document in the template folder.
If you are creating a series of eBooks based on the first saved eBook, you can simply click on 'File', 'New' and the select 'My Templates'. From there choose the eBook template you had saved which will appear in the personal templates list. Once you click OK, you will have a new eBook with layout and prompts just like the original one.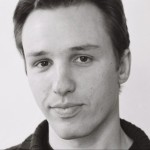 Markus lives in San Francisco, California and is the video game and audio expert on Good e-Reader! He has a huge interest in new e-readers and tablets, and gaming.