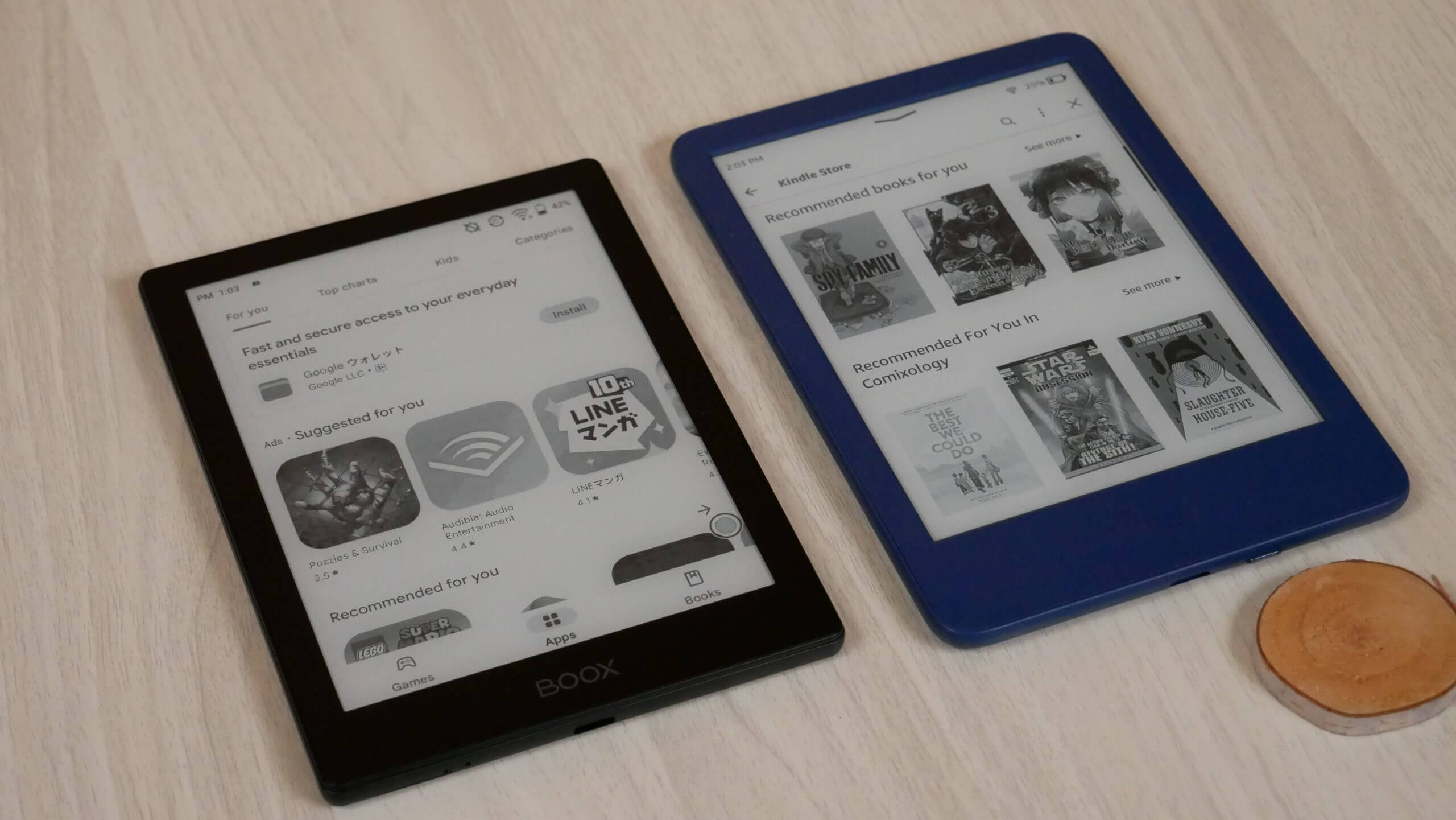 The Amazon Kindle is the most popular e-reader brand in the world; everyone has heard of the Kindle. Owning one has tremendous benefits, such as an extensive digital content library, audiobooks, comics, ebooks and manga. The company has world-class fonts and many extras such as Family Profiles, X-Ray and Goodreads. Kindle e-readers frequently go on sale, so if you intend to buy one, you will likely never have to pay the street price. Onyx Boox is a direct competitor to the Kindle with their Poke series of e-readers. You can install the Kindle app for Android and access all your paid content; the Poke also has Google Play to download alternative apps such as Audible, Libby, Nook and Kobo.
The Kindle
The 11th Generation, Amazon Kindle Basic e-Reader is their latest generation model that came out in 2022. This can be considered their entry-level model or their basic one. It has undergone a heavy revision from previous models, and there are several good selling points. It finally has a new 300 PPI display, all previous models have had 167 DPI, which made it look fuzzy, and now the text is razor sharp. There is a new USB-C port for charging and transferring data and 16GB of storage to house audiobooks, e-books, comics and manga. There is also an all-new system-wide dark mode so that the colours will be inverted; the background will be black and text, adding some contrast when reading at night.
In the past, it took a lot of work to recommend the entry-level Kindle to customers. Now, it is a no-brainer. There is nothing fundamentally wrong with this 2022 variant; it now has everything you need to provide a great reading experience. I wish they improved the front-lit display; it still uses the same four white LED lights the previous generation employed, providing somewhat uneven light distribution. This is only relevant if you read at night, but it is less of an issue if you read during the day.
Onyx Boox Poke 5
The Onyx Boox Poke 5 replaces the Poke 4 Lite that came out last year. The new model has 32GB of storage instead of 16GB, a MicroSD card and a 300 PPI display. The price is close enough that it is worth the upgrade if you have the older model, but if you are switching over to Onyx Boox for the first time, you are in for a treat. The main advantage of Onyx Boox e-readers is the build quality, hardware performance and the inclusion of Google Play and Play Services; Onyx is one of the few brands out there that have Play, which opens up a wellspring of millions of free and paid apps. Onyx lets you craft your own experience instead of shoehorning.
The Poke 5 is a tour de force; it retails for $159 and comes with a free case, so it is very competitive with other popular e-readers on the market, such as the Kindle Paperwhite, Nook Glowlight 4e and the Kobo Clara 2e. In terms of performance, Onyx runs Google Android 11. The Kindle and Kobo both run Linux, so they tend to have longer battery life, whereas Onyx sometimes only lasts a few weeks since there are so many background processes that are always running. However, you can extend the battery life if you are not using apps constantly or permanently close the ones you are not using.
The Poke 5 is a dedicated e-reader without note-taking functionality or a WACOM screen. It is designed to read ebooks, manga and even online comics, such as webtoons. The 6-inch screen is not indicative of an excellent PDF experience, sideloaded comics are also hit or miss; however, you are best suited to download comic apps designed for phones, most of which are. The best manga experience will be from companies like VIZ, which deliver them in EPUB, automatically formatted to the screen size, so you will get large images and text boxes, making it easy to read. This model retails for $179, so close to double the price of the Kindle.
What one is better?
The Amazon Kindle is an entry level e-reader that is their most affordable option, you can normally buy one for under $99. You can buy ebooks and other content right on the device, and also participate in extras, such as Goodreads or Kindle Unlimited, or even Kids+. People who normally buy this model, are either new to e-readers or want to save money. I am a huge fan of the Kindle brand as a whole. Amazon frequently releases firmware updates for bug fixes, stability or introduce new features, they tend to do this every 3-6 months.
Onyx Boox runs Google Android 11 and has full access to the Play Store. Sure, it runs Kindle and can access all of your purchased content. If you want to buy new stuff, you can't do it in the app anymore, instead, you have to visit the Amazon website in your browser, buy something and sync it to the app. However, since it has more front-lights, better specs and a larger battery, you will get more juice out of the Poke 5. You also can play casual games, listen to music on YouTube or even audiobooks through your favorite provider.
I would recommend the entry level Kindle to new users, since the Kindle is sold everywhere. I would recommend Boox to more advanced users, who want to craft their own experience and not be locked into any one, specific ecosystem.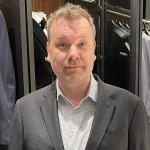 Michael Kozlowski has written about audiobooks and e-readers for the past twelve years. Newspapers and websites such as the CBC, CNET, Engadget, Huffington Post and the New York Times have picked up his articles. He Lives in Vancouver, British Columbia, Canada.