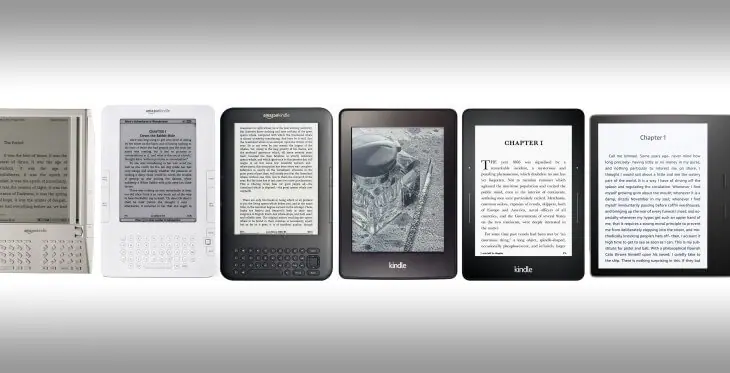 The Amazon Kindle is the most successful line of e-readers ever made. It is the oldest brand continiously developing and selling them. They absolutely dominate the American market, having an estimated 75% market share in the United Kingdom it is closer to 95%. Ask any random person on the street if they have heard of the Kindle before, and the vast majority will say yes, they same thing can't be said about Kobo or Nook.
Last week the original Kindle came out 12 years ago. It was initially praised at the time as an evolutionary step forward for e-readers thanks to its high-contrast screen, SD slot and built-in 3G or WiFi. It also borrowed heavily from Blackberry, having a full keyboard. You could buy ebooks right on the device and the web browser could access any website. It was truly revolutionary step forward from early Sony devices, or the Rocketbook, which came out almost a decade earlier.
The first Kindle was known internally as Project Fiona. It was developed at a new RND facility called LAB12 and virtually given unlimited resources by Bezos and were able to hire engineers, designers and manufacturing experts.  They researched existing e-readers of the time, and  concluded the market was wide open. It was the one thing that wasn't being done well by anyone else out there.
November 19 2007 was the day Jeff Bezos walked on stage at the W Hotel in Manhattan and unveiled the Kindle. There were around 100 journalists in attendance, a far cry from the media circuses that surrounded Apple products.  Bezos stated that Amazon's new device was the successor to the five-hundred-and-fifty-year-old invention of blacksmith Johannes Gutenberg, the movable-type printing press. "Why are books the last bastion of analog?" Bezos asked that day. "The question is, can you improve upon something as highly evolved and as well suited to its task as the book, and if so, how?"
Tech reviewers were very kind to the Kindle. Apple Insider said "If you love books, the Kindle offers a great way to pack around lots of virtual content and grab new content on an impulse buy. At $400, it's not inexpensive, but it's comparable to other ebook readers that don't offer wireless shopping and downloads. The digital books and periodicals Amazon offers are also significantly more affordable than most ebooks that have been offered before, including Amazon's own Mobipocket catalog. That might play into why Amazon created a new format for the Kindle: to leverage publishers into providing cheaper content using some hype and marketing to generate a larger ebook market than has ever existed before. In that sense, the Kindle strategy does have some similarity with Apple's iTunes Store."
ArsTechnica said "For a certain audience, primarily heavy readers and travelers, the Kindle as it stands would make a good purchase. There's no need to pack several books, and if you find a book isn't what you're looking for at the moment, you can easily move on to another, including one you haven't purchased yet. Anyone who is considering the Kindle in part due to its ability to handle content aside from books should spend some time pondering how much they'd enjoy reading that material within the device's limitations. Amazon may yet improve the translation of this content to the Kindle reading model but, for now, it just doesn't work as well as it does in its native medium."
Macworld said "But, broadly speaking, the Kindle is a game-changing revolution in buying, reading, managing and using electronic books and other content. It's also the hottest holiday gift you can buy this year for anyone who loves to read."
The New York Times stated "So if the Kindle isn't a home run, it's at least an exciting triple. It gets the important things right: the reading experience, the ruggedness, the super-simple software setup. And that wireless instant download — wow. Even though most people will prefer the feel, the cost and the simplicity of a paper book, the Kindle is by far the most successful stab yet at taking reading material into the digital age. No, it's not the last word in book reading. But once its price comes down and its design gets sleeker, the Kindle may be the beginning of a great new chapter."
Amazon continues to refine their line of digital readers. They certainly do not innovate, but respond to market conditions. Barnes and Noble, Kobo and other companies had a front-lit display, color temperature system and waterproofing, well before the Kindle. Amazon basically gave the tech time to see if people would like it, when they did, they decided to incorporate it into their devices and do it better.
In the next decade, Amazon will continue to develop e-readers. They have a dominant position in most of Western world and people trust the brand to suddenly not go out of business and take all of their ebooks with them. They generate a copious amount of money every quarter with their AWS business unit and their e-commerce business, the Kindle might not be the priority at Amazon, as it once had. But the company will never give up on it.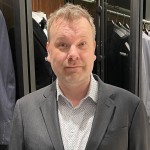 Michael Kozlowski has written about audiobooks and e-readers for the past twelve years. Newspapers and websites such as the CBC, CNET, Engadget, Huffington Post and the New York Times have picked up his articles. He Lives in Vancouver, British Columbia, Canada.