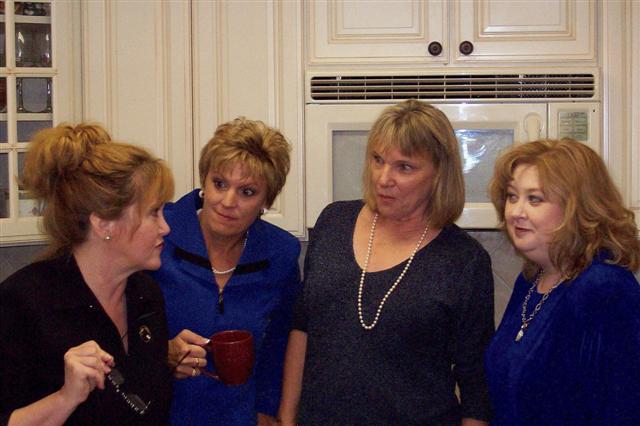 The world of illegal downloading has a new enemy: middle-aged women.
According to the Digital Entertainment Survey, an annual assessment of consumer behavior spearheaded by the Wiggin law firm (UK), as many as one in eight women over the age of 35 admitted to stealing pirated copies of e-books, downloading them to e-readers across all platforms. The fact that this number is polled from people willing to admit to the theft could mean that the actual number is significantly higher.
Across both genders and all ages, the number of would-be pirates who admit to the downloading is around 29%, a troubling number for the publishing industry when e-books are already outselling print. Even more alarmingly, for content formatted to tablets that number jumps to an astonishing 36% of users.
Sadly, of the almost 2000 respondents, roughly one-fourth of those polled said they were likely to continue illegally downloading content to their e-readers and tablet PCs.
The statistics come as a huge surprise in light of the recent legal e-book lending libraries that have been established by trustworthy outlets, like the Kindle Lending Library. One would have to wonder, what would be the point of stealing an e-book that you're already allowed to borrow?
More importantly, what does this mean for the publishing industry as a whole? In a time when the trend toward e-books is pushing it to outsell its print counterparts, this can lead to a massive backlash from the publishers of e-books and app innovators who don't want to see their hard work basically ripped out of their hands and thrown to the wind. At the very least it can cause some digital content publishers to be a little more cautious when it comes to releasing titles; if they know that the e-book version of the next bestseller will be pirated, devoted e-reader enthusiasts may very well find themselves having to wait for a later release date than they had hoped. The lag time would give the publishers enough of a head start to make a few dollars off of the print editions before releasing it digitally to the dangerous waters of content theft.
Mercy Pilkington is a Senior Editor for Good e-Reader. She is also the CEO and founder of a hybrid publishing and consulting company.