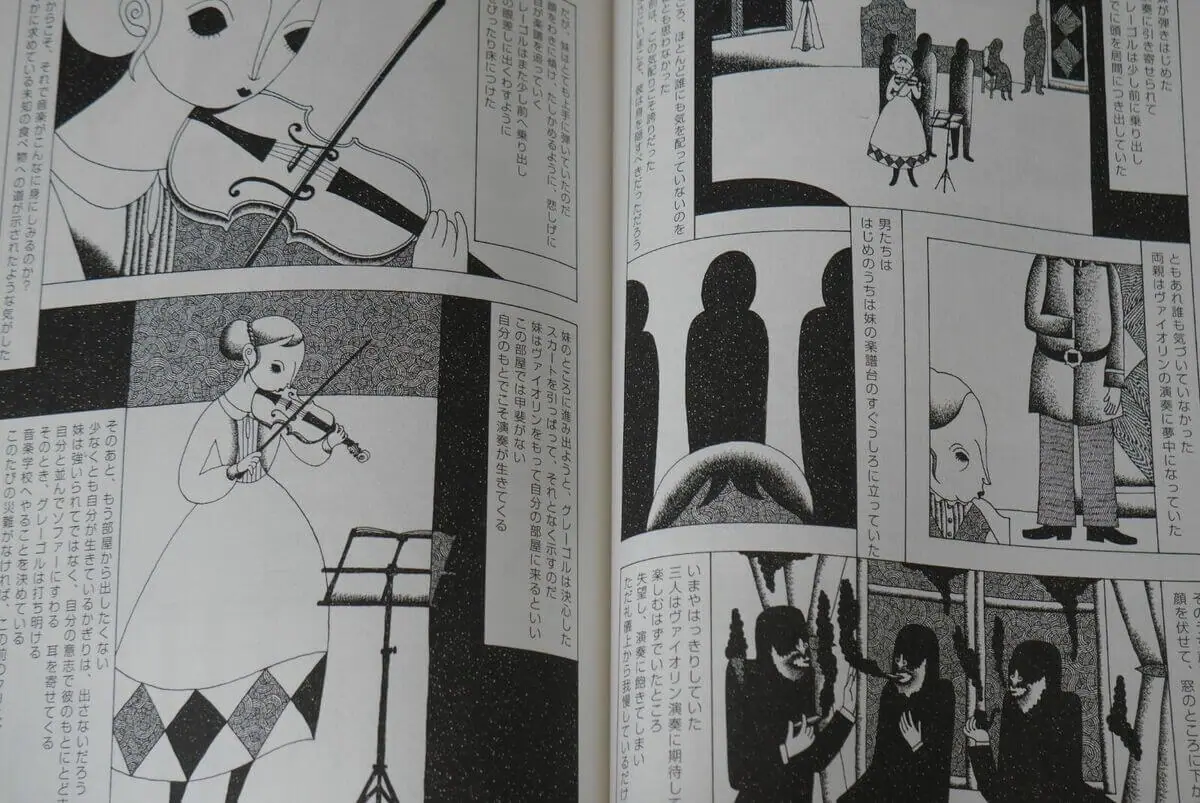 Image credit: ebay
The Pushkin Press, a London-based publisher, has said that the company will publish Kyōdai Nishioka's Kafka manga in English on October 26. It's for everyone who was waiting for its adaptation to English. David Yang will do this incredible translation into English.
The avid manga readers will love to enjoy this thrilling Manga, which has gained popularity lately. The reason that this Kafka Manga is derived from the beautiful Nine Tales of Franz Kafka. This classical Kafka story is presented even more interestingly by Kyōdai Nishioka.
Kyōdai Nishioka is the name for the brother-sister duo whose real names are Satoshi Nishioka and Chiaki Nishioka. They are both known for their amazing representation of characters, stories, and illustrations.
This brother-sister duo of manga writers debuted in the weekly magazine Morning in 1989. Since then, they have created works featuring surreal illustration styles and dark psychological themes.
Similarly, Kafka's Manga by Kyōdai Nishioka holds uncanny transformations, incredible characters, and surreal graphics, which can move readers with its illustrations. They re-imagined the classic Kafka tales to present it in a different light, which is gaining popularity worldwide.
Adapted stories in the anthology include:
The Metamorphosis
A Hunger Artist
In the Penal Colony
A Country Doctor
The Concerns of a Patriarch
The Bucket Rider
Jackals and Arabs
A Fratricide
The Vulture
So, explore this amazingly beautiful story and prepare for October 26 with the best manga reading platforms available. Manga, originally from Japan, has the highest place among readers worldwide. Having stories, themes, illustrations, and genres that are not only limited to reading but also digital space. The anime adaptations (series or movies) of Manga are a popular genre that is the masses' favorite.
So, let's wait for the adaptation of Kafka to English to unravel its mysterious and spellbound stories.
Navkiran Dhaliwal is a seasoned content writer with 10+ years of experience. When she's not writing, she can be found cooking up a storm or spending time with her dog, Rain.