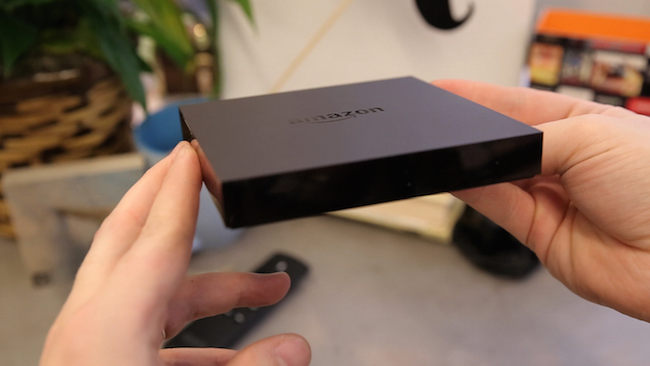 Amazon Fire TV has been getting pretty good reviews from users and critics alike, but a few things have been missing… most noteably (for many) is the absence of HBO Go. Thankfully this has been remedied and HBO subscribers can stream their favourite content from the network's movies and TV catalog on the Fire TV (though the Fire TV Stick won't have suppose until the spring of 2015).
Amazon was eager to release a statement regarding their HBO Go addition:
"We're thrilled to add HBO Go, the most requested service, to Fire TV in time for the holidays. HBO has produced some of the most groundbreaking and award-winning TV shows and movies, and we are excited to bring this amazing content to our customers, all of which is accessible via voice search on your Fire TV remote.
If you are a subscriber, you can still access HBO Go for Android if you haven't grabbed yourself an Amazon Fire TV just yet (of course, if you have been meaning to, now is a good time –Amazon has reduced the price from $99 to $79 until December 28).
Does this announcement make you more likely to pick up a Fire TV device? Is there something that Amazon is still missing?
Jillian Koskie is an experienced software developer, content writer, project manager and usability design expert. With over 17 years in these roles, Jillian has enjoyed applying her skill-set to assist clients and users across a wide variety of sectors including: legal, health, and financial services. Combining these professional opportunities with a love of technology, Jillian is pleased to contribute articles, opinions, and advice to numerous news outlets, websites, and publications.