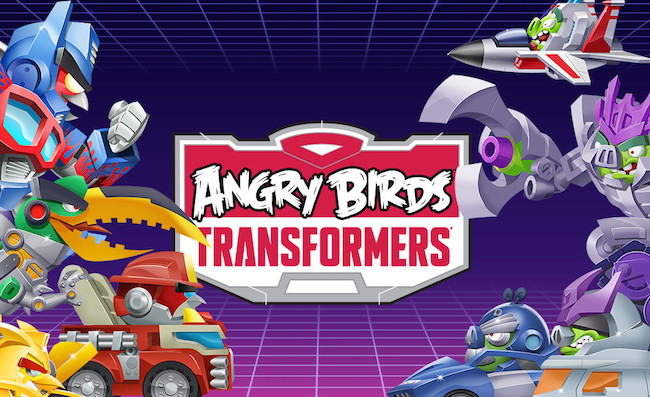 Just when you thought that the Angry Birds couldn't get any cuter, Rovio dressed them up to look like your favourite characters from the Transformers franchise (think of Red as Optimus Prime and King Pig as Megatron, just for starters). Angry Birds Transformers was available for iOS a little while ago, and thankfully the wait is over for those of us using Android!
From the moment the intro begins playing, you are greeted with an animated sequence done in the same styles as the cartoons many of us will remember from our childhoods (a few decades ago, but who's counting?)… though they are much more crisp, bright, and modern the moment things really get started.
Angry Birds Transformers isn't what you are used to from previous Angry Birds games: this one is a side-scrolling, endless runner that pins the Autobirds against the Deceptihogs. Hitting targets quickly and accurately while you are in motion isn't as easy as it sounds, but that just means you're going to have to give this one a lot of practice. When you experience just how cute the graphics are in this game, and you get the hang of the 3D space you have to negotiate, you may even forget that there isn't a slingshot to be seen!
Download Angry Birds Transformers for Android, and let me know if you like the direction Rovio took your favourite feathered friends. While you wait, take a look at the official launch trailer linked below.
Jillian Koskie is an experienced software developer, content writer, project manager and usability design expert. With over 17 years in these roles, Jillian has enjoyed applying her skill-set to assist clients and users across a wide variety of sectors including: legal, health, and financial services. Combining these professional opportunities with a love of technology, Jillian is pleased to contribute articles, opinions, and advice to numerous news outlets, websites, and publications.