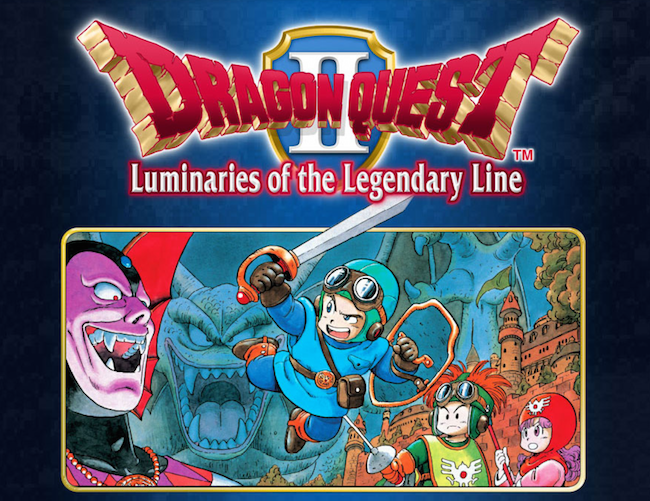 The celebrated Dragon Quest series has gone mobile once again with the second installment of the series arriving on Android and iOS this week. Fans of the franchise should feel very fortunate as they have only been waiting a month since the first volume hit the Google Play store last month. Developed by the famed Square Enix, Dragon Quest II bring the fair lands and foul dungeons made famous by the classic RPG to your mobile devices!
Picking up where the first episode left off, you are forced to restore peace to a land on the verge of ruin thanks to demon hosts summoned by the fallen High Priest Hargon. Dragon Quest II is an open-world adventure game, within which you are free to wander monster-infested dungeons or sail the seas; all the while, discovering more powerful abilities, treasures, and gaining the experience you need to succeed.
It never ceases to amaze me how accurately sophisticated RPG style strategy games translate to touch-screen mobile devices, but Dragon Quest II doesn't disappoint. The game's controls are very easy to get the hang of and can be repositioned on the screen to accommodate your preference between one or two-handed play (which works well for those of us who cut our teeth on console games with a more traditional controller).
If you are dying to devote some gameplay time Dragon Quest II, grab it now from the Google Play Store for $4.99 USD. Don't let the price tag scare you off –the game is challenging and the storyline complex enough that you will turn to it time and again for entertainment.
Jillian Koskie is an experienced software developer, content writer, project manager and usability design expert. With over 17 years in these roles, Jillian has enjoyed applying her skill-set to assist clients and users across a wide variety of sectors including: legal, health, and financial services. Combining these professional opportunities with a love of technology, Jillian is pleased to contribute articles, opinions, and advice to numerous news outlets, websites, and publications.