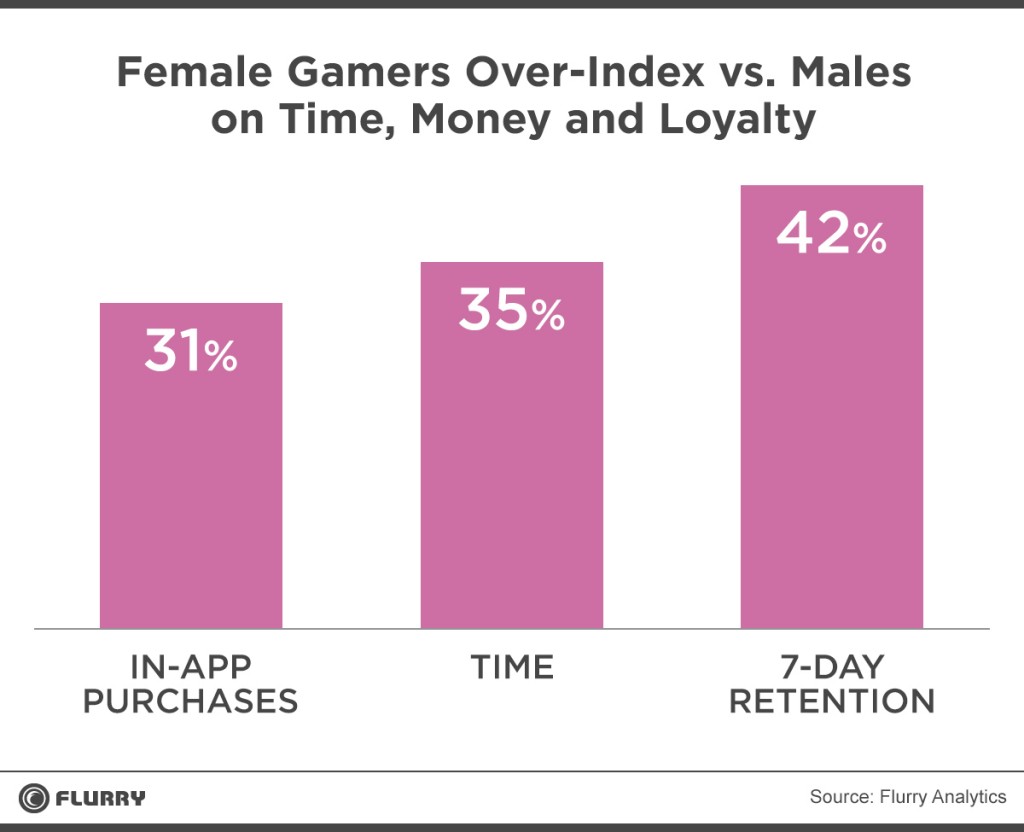 According to a new study by Flurry, industry leaders when it comes to mobile analytics, females spent more time and money on mobile games than their male counterparts.
To find their numbers, Flurry reviewed games that had an install base of 1.1 million devices or more participating in their ad platform. Based on those numbers, they learned that "women make 31% more In-App-Purchases than men. We also found that females spend 35% more time in gaming apps than males." The study also showed that females are more loyal to the game that they play, with a 42% higher 7-day retention rate compared to males.
Flurry bases their numbers on a worldwide basis, but they claim there was little difference in the statistics when they reviewed US audiences on their own. They also didn't limit their studies to any particular genre of games, though initial feelings that women preferred particular categories proved wrong, the numbers were much the same across 19 types. Males remained dominant only in card/battle games, strategy, tower defense, sports, and action/RPG.
These statistics are especially important to developers and innovators alike as they brainstorm and create the next generation of mobile games.