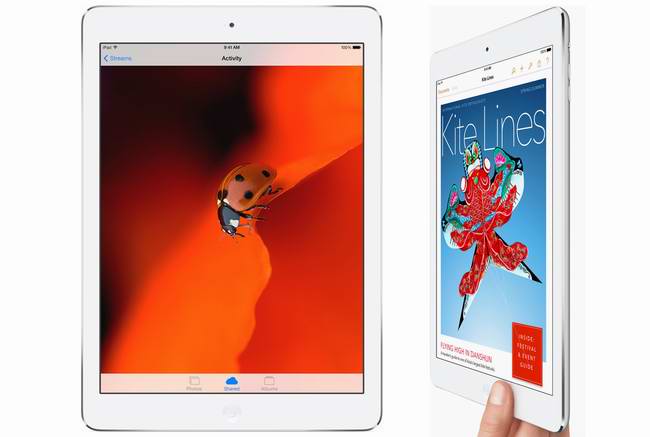 Research firm Canalys has predicted the rise of tablet PCs to continue unabated in 2014, by which time it could be seen emerging as a level player vis-à-vis the notebooks and desktop PCs. Canalys has pegged the rise in tablet shipments to settle around the 50 percent mark of all PC shipment, with the desktops and notebooks together making up the rest of PC shipments. Of the latter two, it is again the notebook devices that are expected to hold a greater sway of the market than desktops, signaling a shift in user preference towards systems that are portable and handy.
To put the above perspective in figures, it is 285 million tablet devices that are expected to be shipped in 2014, compared to 192 million notebooks and 98 million desktops. Canalys also predicted a continued upward trajectory for tablet PCs and has projected its shipment to increase to 396 million by 2017. While the above should be sweet news for tablet makers, it is predicted to be not quite so for Apple that could be seen losing its dominant position to Android toting devices in 2014. Apple's market share could drop down to 30 percent while Android tablet will grow to make 65 percent of the market. Microsoft will have to remain contend with just 5 percent of the tablet market in 2014.
Apple has just upped its ante in the tablet segment with the new iPad Air and iPad Mini with Retina Display and both have received extremely positive response so far. However, the entire Apple tablet strategy is centered around premium offerings which appeal to the high value consumers. This in turn has ensured it remain highly profitable so far as tablet devices are concerned, with the California company making dollops of money not only from sale of its tablet but from the entire tablet ecosystem. As such, a further shrinkage of its market share by a few more percentage points should be of little worry for Apple.
In contrast, the Android tablet strategy is based on low cost devices with some of the best selling Android tablets typically priced well below the $300 mark. For instance the new Kindle Fire or the Nexus 7 range starts at $229, several notches below the $299 that the cheapest first gen iPad Mini sells for. Also, the Android app market has to cater to those who buy the relatively cheaper tablet devices and are also flooded with more affordably priced apps. This makes it imperative for the Android tablet makers to have volumes on their side to remain profitable.
As for Microsoft, they have just started the tablet journey and it could still be some years before it gets to a position to pose a strong challenge to either Google or Apple. Its iPad Pro 2 has received some positive reviews though could be of little trouble to the iPad given the cross-segment position it is slotted at.
Sovan Mandal is the senior tablet and tech corespondent for goodereader.com. He brings a international approach to news that is not just applicable to the North American market, but also Asia, India, Europe and others. Sovy brings his own writing flavor to the website and is interested in Science Fiction, Technology and Writing. Any questions, send an email