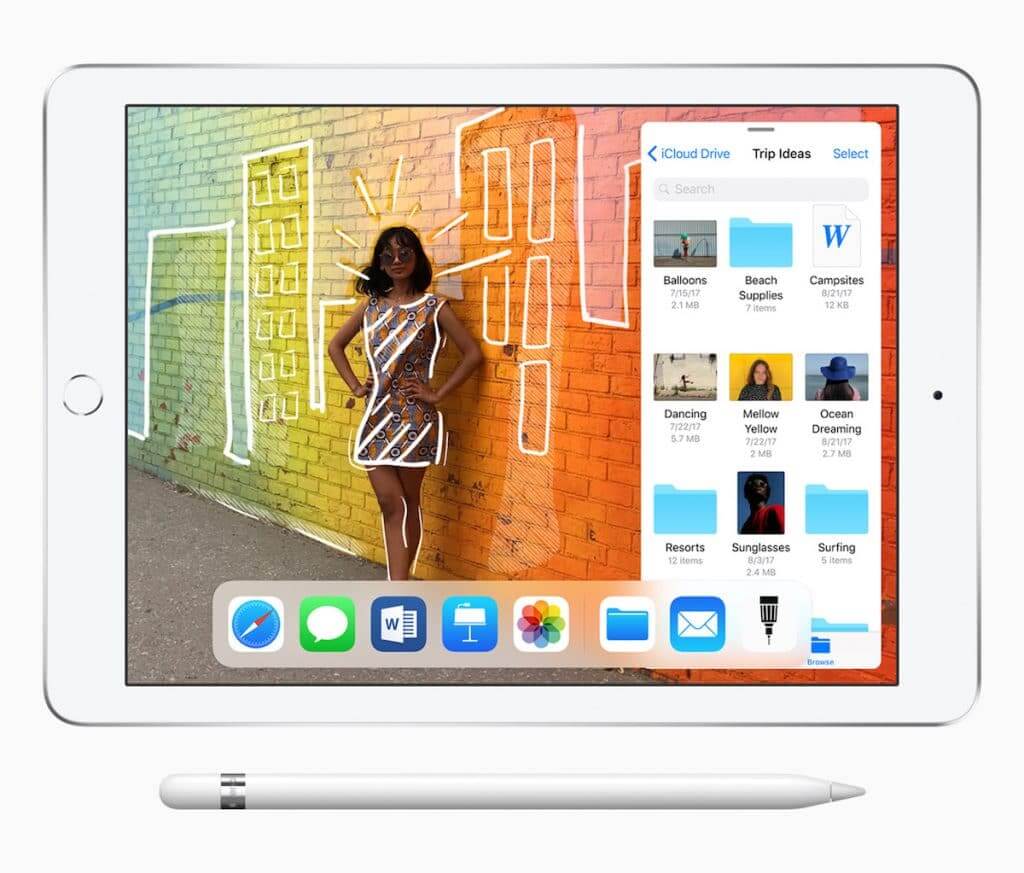 Apple released a new 9.7 iPad with Apple Pencil support today. It will keep the existing starting price of $299 for students and the Apple Pencil will be available for $89. The general public will have to pay $329 and $99 for the Apple Pencil. Since this tablet is basically geared towards schools, Apple has updated Pages, Numbers, and Keynote – all of which now support Apple Pencil in new and interesting ways.
The new iPad has an A10 Fusion chip with 64-bit desktop-class architecture, providing 40 percent faster CPU and 50 percent faster graphics performance when compared to the previous generation 9.7-inch iPad. Apple said that both front and rear cameras provide HD video recording for everything from document scanning to FaceTime calls.
One of the main applications aimed at the new iPad is augmented reality, fueled by the device's Retina display, powerful chip, enhanced cameras, and advanced sensors with a gyroscope and accelerometer. The tablet was built for mobility and durability for students, sporting an aluminum unibody construction.
The Verge began its hands-on coverage by stating the new iPad is "very familiar," with all of the expected screen size, bezels, Touch ID sensor, button placement, and cameras users have come to expect from Apple's tablet line. The Verge said the display was "vibrant and responsive," and the site got to mess around with an AR demo, which was "as good as any AR demo" it has seen.
Engadget reports "Apple was also keen today to show off a number of augmented reality apps that take advantage of the main 8-megapixel camera. During the keynote, the company showcased an app that takes kids on a virtual museum trip. The portraiture on display looked impressive enough on the iPad's Retina screen, but users could also walk around painting to discover curious, true-to-life details on the backs of the frames. In the demo room, we saw an app that focused on anatomy. (You can see an glimpses of an augmented hand in our, uh, hands-on photos.) And next to a net-enclosed drone zone, an Apple spokesperson showed off a forthcoming update to Swift Playground in which students can write code to direct real robots and robots that exist solely as AR avatars."