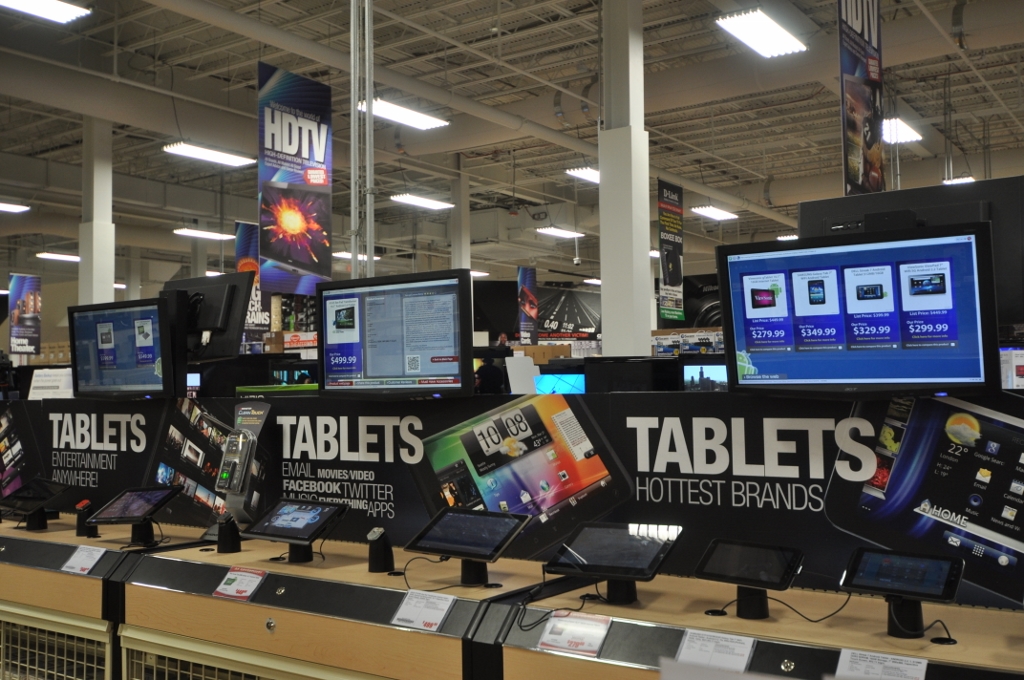 The tablet industry is currently on the downward trend as customers start embracing ultrabooks, Chromebooks and cheap laptops.  Best Buy, one of the last chains of its kind has admitted that their tablet pc sales are starting to crash.
According to the retail chief Hubert Joly tablet companies are not giving customers a reason to upgrade. "Tablets boomed and now are crashing. The volume has really gone down in the last several months. But I think the laptop has something of a revival because it's becoming more versatile. So, with the two-in-ones, you have the opportunity to have both a tablet and laptop, and that's appealing to students in particular. So you have an evolution. The boundaries are not as well defined as they used to be."
One of the big reasons Best Buy has noticed tablet pc sales flatlining is due to the concept of showrooming. This is where customers come into the store to see the devices in action and then purchase it from Amazon, Newegg or TigerDirect. Joly mentioned that they have started to price match online orders from Amazon and other companies, they really want your business and cited Geeksquad and in-store pickups as being compelling factors.
"Tablet PC demand in 2014 is being affected by falling demand for the 7" class in emerging regions and in China, where many local white-box brands have experienced lower-than-expected shipment growth," said Hisakazu Torii, vice president, smart application research at NPD DisplaySearch. "Most major brands have recently reduced their business plans for 2014. There is a risk that the replacement cycle for tablet PCs will lengthen beyond the one to two year range unless brands can develop more attractive usage scenarios."