Of all the e-note devices that the Chinese company Bigme has to offer, the Bigme Galy is special in that it happens to be the first in the world to feature the revolutionary new Gallery 3 display. Developed in partnership with Good e-Reader, the Galy offers an 8-inch display that is capable of rendering 50,000 colors. Its nearest competitor, the Kaleido 3 offers 4,096 colors, which should be an indication of how much things have improved with the Gallery 3 makes compared to its predecessor.
However, is an improved display the only USP of the Bigme Galy, or if it has other aces up its sleeve as well? Let's get to the bottom of this.
The display
There is no denying one reason you are drawn to the Bigme Galy more than anything else is perhaps the display itself. That is understandable considering that Gallery 3 is the best that color e-paper display ever since the inception of the e-paper display itself more than a decade ago. There has been the E Ink Triton, the Spectra, ACeP, Kaleido, Kaleido Plus, and so on but none comes close to the Gallery 3 when it comes to depicting things in rich and vivid colors.
Gallery 3 however can be considered as further evolution of the E Ink Advanced Color e-paper or ACeP platform that has been there for some time already. Here, there is four particle ink system: cyan, magenta, yellow, and white that is at work to achieve a full-color gamut. That apart, refresh rates too have improved dramatically with Gallery 3, it being just 350ms for black and white while color display gets refreshed in 500-1500 ms.
More specifically, the display in fast color mode gets refreshed in 500 ms which can stretch to 750 to 1000 ms when it comes to refreshing the display in standard color mode. However, it is the HD mode that offers the best color rendering even though the refresh time stands at 1500 ms. All of the above timings make for a huge improvement over the first-gen Gallery display that took 10 secs to refresh in color mode.
Apart from these, the resolution too is better with the Gallery 3 display, it being 300 PPI for both black and white and color displays. This makes for a substantial improvement considering that the resolution would usually drop down to around 100 to 150 PPI with all other color e-paper display tech. Among the other improvements, the permissible temperature range too has improved, it being 0 – 50 degree Celsius for Gallery 3.
Of course, all of the above-mentioned goodies apply to the Galy e-note as well. Then there also is the E Ink ComfortGaze front light technology that the Galy benefits from and which leads to a considerable reduction in harmful blue light emissions.
The Galy e-note does not break any new ground with its design with the finished product having a simple yet stylish look to it. There is a slightly thicker left bezel compared to the rest, something that is true of most e-notes out there. This again is beneficial as it makes it convenient to hold the e-note with one hand as you operate it with the other. Also, at 320 grams, it is never a chore to hold onto the e-note for long. With dimensions of 181.45 x 159.29 x 6.95mm, the Galy is also easily among the most compact e-notes as well.
Build quality is top-notch. The e-note comes in a light shade that has a bluish tinge to it. Though subjective, the light overall shade makes for a nice contrast to the blackish spine. The front and the rear surface also have a matte textured finish that ensures the surface does not become a fingerprint magnet.
The hardware
At its core, the Bigme Galy features a 2.3 GHz octa-core processor that is coupled to 6 GB RAM. There is also 128 GB of storage onboard which again is expandable to up to 512 GB via microSD cards. As already stated, it is an 8-inch display on the top that has a resolution of 1920 x 1440 pixels. There is the 36-level dual front light system that ensures you are able to continue reading or using the tablet in whatever way you want irrespective of the ambient lighting condition. Keeping things moving is a 3000 mAh battery which can sustain operations for several weeks at least on a single charge.
Connectivity options with the e-note include Wi-Fi (2.5 + 5G) and Bluetooth 5.0. There is also a USB-C port for charging and data transfer roles. There is also a fingerprint sensor embedded within the Power button for biometric authentication. At the top edge lies a quartet of noise-cancelling mics for voice dictation, as is a pair of stereo speakers placed on the left side. There are no physical buttons for volume control though. Rather, that is achieved from the settings or via the customizable buttons on the stylus.
There are also dual cameras onboard, with both the front and rear cams accommodated within the thick left spine. At the bottom, you have the USB-C port along with the microSD card slot. There is a magnetic connector on the right edge for charging the pen. The device runs Android 11 with no bloatware included though there is the usual Bigme UI running on top. Users will have access to the Play Store as well, which means you always have the option to download the apps you need.
Reading
With 300 PPI resolution in both Black and White as well as color modes, things are pretty much sharp and crisp. The front light illuminates the display evenly with no rough patches of light anywhere. Contrast is good though you also have the option to tinker with it if you so want. Apart from these, there are the usual features available that allow for changing fonts or the font size, margin, and so on.
Specifically, the Gally offers users to alter black levels by changing Dark enhancement. Similarly, there is Vivid enhancement for altering color saturation. Then there is the brightness control as well though any increase in brightness is achieved at the cost of contrast. So, you got some finer adjustments to do to achieve that perfect reading experience.
Also, the 8-inch display should be perfect for reading, be it texts, comics, manga, or whatever. Inherent support for color means comics or other colored stuff are going to be more life-like than ever before. The colors though are richer and more vibrant in HD mode even though the trade-off here is the refresh times, it being around 2 seconds for the best effect. In fact, for the best effect, opt for the HD mode with vivid enhancement set to the max. However, while this allows for the best possible color reproduction, this would be impractical for everyday use. Rather, the Standard mode can be best for everyday use as it offers a nice balance between speed and color though there might be some ghosting to deal with.
Note-taking
The included pen does a great job so that note-taking on the Galy can be an extremely pleasurable experience. Latency is almost non-existent so whether be it note-taking or drawing, chances of the line following the pen tip would be minimal at best. You have the option to choose from Pen, Pencil, Brush, and Ball pen. Further, there are the usual options such as choosing the line width or the colors used. Then there are several pre-drawn shapes available too, those being a rectangle, triangle, circle, and line. Plus, there are a few templates and other designs available too. The pen, as already stated, comes with three buttons that can be customized to perform specific functions. The pen otherwise offers 4,096 levels of pressure sensitivity and supports palm rejection technology. There is a laser pointer on it for pointing functionality. Besides, the Galy also supports several convenient features such as voice-to-text, handwriting conversion, split screen mode, and such.
Conclusion
The Good e-Reader X Bigme Galy, to sound as unbiased as possible happens to be the only E Ink Gallery 3-enabled device currently available in the market. Others currently working on a Gallery 3-powered device include Pocketbook and Sharp, but neither is outside of the prototype stage at the moment.
The Galy meanwhile exhibits every feature under the sun. From twin cameras, and stereo speakers, to fingerprint touch-enabled power buttons and even a Wacom stylus with a laser pointer on it. All of this makes the Galy one of the most feature-rich e-note you might have ever had.  That said, when you dive in, you reach a little bit of a learning curve as you're forced to handle an e-ink screen that is a little bit on the slower side.
Also, E Ink Gallery 3 is the most beautiful and highest quality color e-paper, consumers can buy. It features 300 PPI in color and is capable of a significantly wider color gamut than Kaleido. The caveat is that in order to display the colors properly, the refresh is significantly longer than Kaleido. However, you can mitigate this with various speed modes, with the normal mode being the most practical for daily use. The HD mode offers the best colors but since it takes slightly longer to refresh it can be best as a picture frame and such.
On the whole, the Good e-Reader X Bigme Galy currently offers the most beautiful color experience outside of LCD LED and comes across as a well-rounded package.
Pros
Gallery 3 Color e-paper
Android 11 and Google Play
Speed Modes
Can display more colors than Kaleido 3
300 PPI for color
Cons
Refresh is slower than Kaleido 3
Not many Gallery 3 alternatives
Reliant on apps from Google Play
Expensive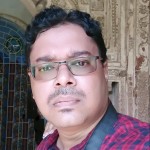 With a keen interest in tech, I make it a point to keep myself updated on the latest developments in technology and gadgets. That includes smartphones or tablet devices but stretches to even AI and self-driven automobiles, the latter being my latest fad.