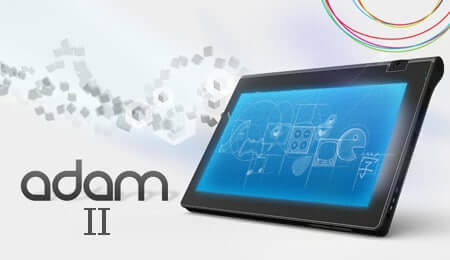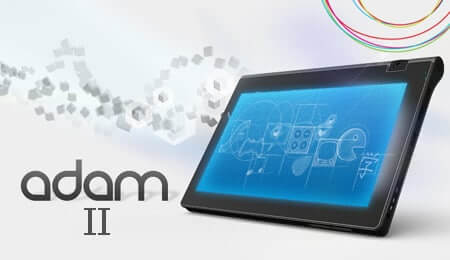 Notion Ink has recently announced a successor to its Adam tablet device which is being called the Adam II. However, unlike its ancestor, Adam II is making far less noise and that's hardly surprising. This since the Adam has failed to live up to the kind of hype that it had generated during the time of its launch. However, the upcoming Adam is still in news which can be attributed to NI's choice of processor for the new tablet — the TI OMAP SoC processor that has raised many an eyebrows.
The normal choice should have been the Tegra 3 quad core chip and that was what had also been announced initially. The switch to TI OMAP therefore has been a reason for intrigue to many people out there. Notion Ink though explained the swap claiming the actual usage of power of the processor is more optimal in case of the TI OMAP rather than the Tegra 3 chip. They further clarified that even though Tegra 3 has a better GPU or the OMAP have more memory than Tegra 3, these issues have a lower precedence than the actual usage of available resources.
Where TI OMAP beats Tegra 3 chip is the plethora of documents, use-case models, white papers that are available on it. These in tun makes it easier to draw out the most from the capabilities of the TI OMAP chip. For firms that do not have the ability to carry out its own R&D, relying on such documents and case models could be the only way out. Another great reason to opt for the TI chip is that those who developed the TI OMAP are placed in Bangalore, which is where Notion Ink is also located.
Further, the fabrication of the TI OMAP chip is based on the 28 nm process while that of the Tegra 3 is based on the 40 nm process. The advantage of this for TI OMAP is that the process is cheaper as also less taxing on the power consumption aspect. Battery life of the devices based on TI OMAP would naturally be more than those based on the Tegra 3 chip.
Surely most of the reason mentioned above are purely technical in nature and hence well beyond the scope of the average tablet buyers. For them, what matters most is a device that is well put together, has decent battery life and has the performance to boast of. Let's just hope the Adam II delivers on these aspects.
Sovan Mandal is the senior tablet and tech corespondent for goodereader.com. He brings a international approach to news that is not just applicable to the North American market, but also Asia, India, Europe and others. Sovy brings his own writing flavor to the website and is interested in Science Fiction, Technology and Writing. Any questions, send an email