Welcome to another Good e-Reader Video Review! Today we compare the HP TouchPad and T-Mobile G-Slate! This is the battle of webOS and Android 3.0
In this review video we take a look at two of the newest devices on the market and compare many of the features against each other. We look at the overall internet experience and what you can expect. During these tests you can check out the software driven keyboards and how they are different from each other. If you are a fan of videos and Youtube, we compare the various features found in each unit.
One of the biggest componants to a tablet experience is downloading and installing new applications. We compare both the Android Market and the HP App Catlog and show you the differences between each unit.
Also, we show off the Kindle Application for e-reading and explain the differences in how the program works between both units.
Of course, we put the units through a whole other battery of tests as well. If you are thinking of buying any of these tablets, this is a great tutorial to help you get a feel for which device is fits your needs.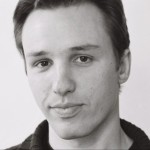 Markus lives in San Francisco, California and is the video game and audio expert on Good e-Reader! He has a huge interest in new e-readers and tablets, and gaming.