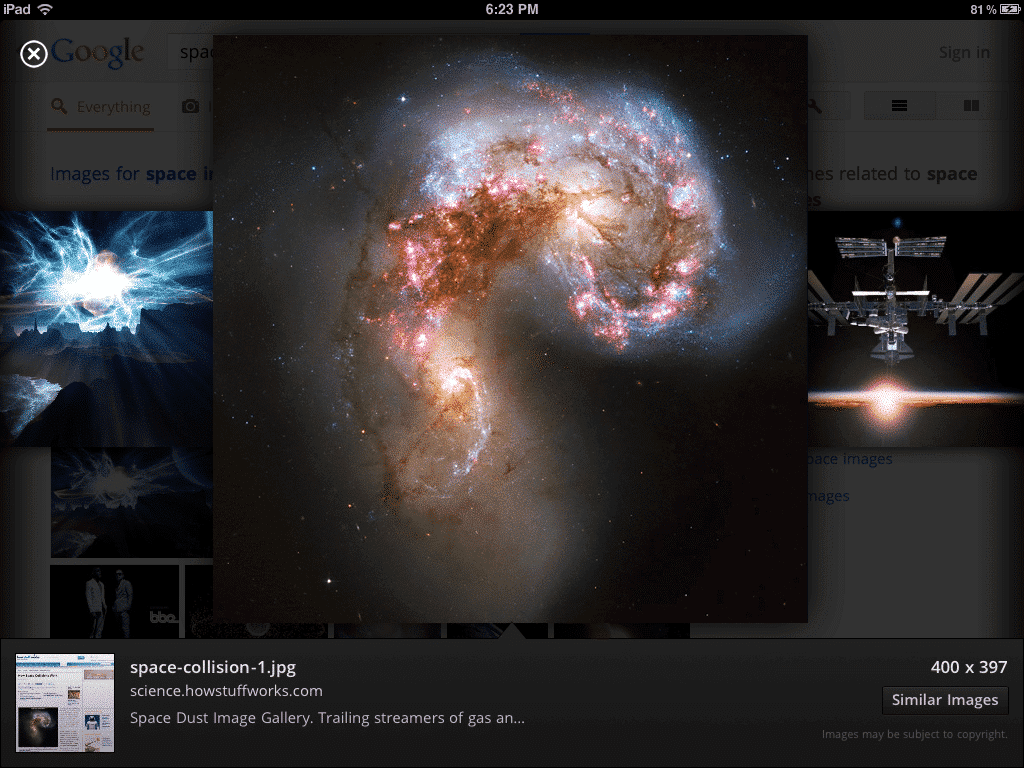 Google has come up with an upgrade to the search app for iPad, promising a better, faster, and more accurate search of the web via the Apple tablet. In fact, it is quite a new and different experience while using the search app in its new form. There is a marked improvement in speed while the interface has been given a thorough once over. Even while a particular page is loading, which is a slow process at times, the user gets a window pane that slides in and provides a glimpse of other search results. Even switching between different window panes is quite a simple task with the new search app.
Users can also go to previous search criteria quite easily with the new interface as no retyping action is necessary in this case. This is indeed a big advantage and saves a lot of time and makes for a hassle free search operation. Another time saving feature that the upgrade app incorporates is the instant preview option where the user is able to preview a web site before actually selecting to open the complete page. There are also new search tools that are incorporated as well as rating website for personal reference.
Similarly, the image search feature has been made more interactive and easy to use. Tapping on an image will launch the new image carousel which gets filled up with the selected images. More images can be viewed by simple swipe action, which in all provides a nice and convenient way to do image search.
New shortcuts also have been added which allow for easy and fast access to the favored Google Apps and services of one's choice. You can download the Google Search from the Apple App Store.
via googlemobile
Sovan Mandal is the senior tablet and tech corespondent for goodereader.com. He brings a international approach to news that is not just applicable to the North American market, but also Asia, India, Europe and others. Sovy brings his own writing flavor to the website and is interested in Science Fiction, Technology and Writing. Any questions, send an email