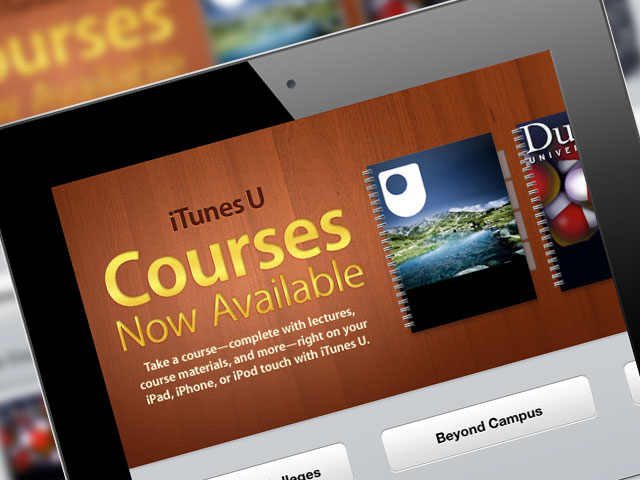 iTunes U was launched as a dedicated app last year with the launch of the iPad 3. This portal garners educational content from established companies and also self-published works. Apple announced recently that the service has seen over one billion downloads and over 60% of them originate from outside the US.
iTunes U originally launched in 2005 with a partnership with Stanford University. It expanded once more in 2007 and then as a dedicated app last year. Downloads have exploded over the last six years with over 1,200 colleges and universities and over 1,200 K-12 schools currently using the service.
Not only do traditional e-textbook companies develop course material for iTunes U, but so do educators. Educators can create iTunes U courses in 30 countries, including the recent additions of Brazil, South Korea, Turkey, and United Arab Emirates. These courses, and other education content, can be accessed via the iTunes U app in 155 countries. In addition to thousands of individual iTunes U learning materials, over 75,000 educational apps are now available for iOS devices on the App Store. Additionally, with the free iBooks Author app on the Mac App Store, writers and publishers continue to bring ideas and stories to life sharing more than 10,000 original Multi-Touch books with the world.
"It's inspiring to see what educators and students of all types are doing with iTunes U," said Eddy Cue, Apple's senior vice president of Internet Software and Services. "With the incredible content offered on iTunes U, students can learn like never before―there are now iTunes U courses with more than 250,000 students enrolled in them, which is a phenomenal shift in the way we teach and learn."