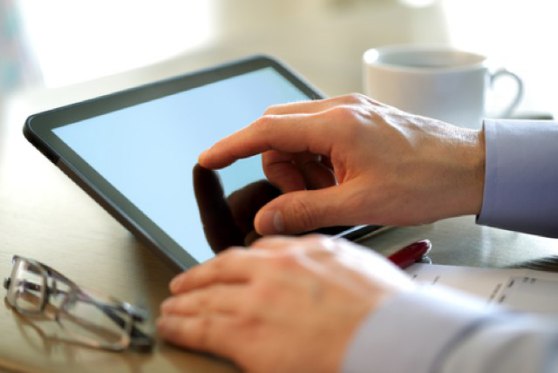 We all know the tablet segment is booming and the juggernaut is showing every sign of devouring everything that comes its way, including the notebook and desktop segments. But just how big is the segment? Research firm IDC has some answers.
IDC stated tablet PCs have made up 10.7% of the total smart connected devices segment that comprises of smartphones, portables, and desktop PCs. The tablet PC market itself has grown to 78.4% in 2012, comprising of 128 million devices. However, notwithstanding the prolific growth rate of the tablet devices, it still has some way to go before toppling sales of the portable and desktop PCs. 2012 witnessed sales of 202 million units of portable PCs, along with 148.4 million desktop PCs. Both the segments recorded a decline of 3.4% and 4.1% respectively.
Also, in an interesting development, Samsung has beaten arch rivals Apple in the smart connected device sales. The South Korean company has gone on to acquire a 20.8% market share in this segment, up from 12.3%. The same for Apple stands at 18.2% in 2012, up from 16.3% in 2011.
Forrestor Research has revealed the future is rosy for tablet devices in Europe. Demand for tablets is expected to quadruple in the next 5 years in Europe. The survey revealed tablet penetration in Europe stands at 1 for every 7 citizens with those in the age group of 18-24 years being more drawn to the tablet PCs. One in every four in this age group already own a tablet device. Tablet ownership in the continent stood at 12 percent in 2012, but is predicted to top 55 percent by 2017.
"Our data shows that tablets have found their sweetspot: Bigger than a smartphone and more portable than a laptop, they have bridged the gap between these two devices, allowing consumers to entertain and inform themselves," said Reineke Reitsma, a research director at Forrester and co-author of the report.
Sovan Mandal is the senior tablet and tech corespondent for goodereader.com. He brings a international approach to news that is not just applicable to the North American market, but also Asia, India, Europe and others. Sovy brings his own writing flavor to the website and is interested in Science Fiction, Technology and Writing. Any questions, send an email