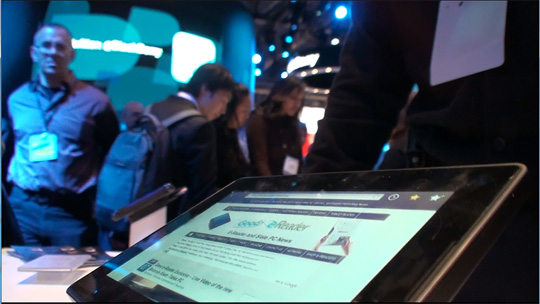 We reported earlier on in the year that Blackberry had made arrangements with Quanta Computing in Taiwan to exclusive manufacture the Blackberry Playbook Tablet PC! It looks as though the production has started and the company estimates it will be making 150,000 to 200,000 a month. Shipping will begin in earnest in February, with a USA release in March.
The choice to go with a Taiwan based company as opposed to cheaper mainland China was due to the fact that many companies in China end up leaking the designs to other companies to copycat the technology.
The Corporate world has long been dominated by Blackberry with their very IT friendly smart-phones, but rival Apple has made significant inroads to usurp RIM's market share with the success of their iPad tablet. Executives have been strongly desiring a Blackberry version of a Tablet in order to maintain high encryption systems.
Quanta has acknowledged that they have enough manufacturing capabilities at its Taiwan plant, without having to utilize its China networks. RIM is looking to gauge the success of the tablet in an USA environment before increasing production.
via Venturebeat