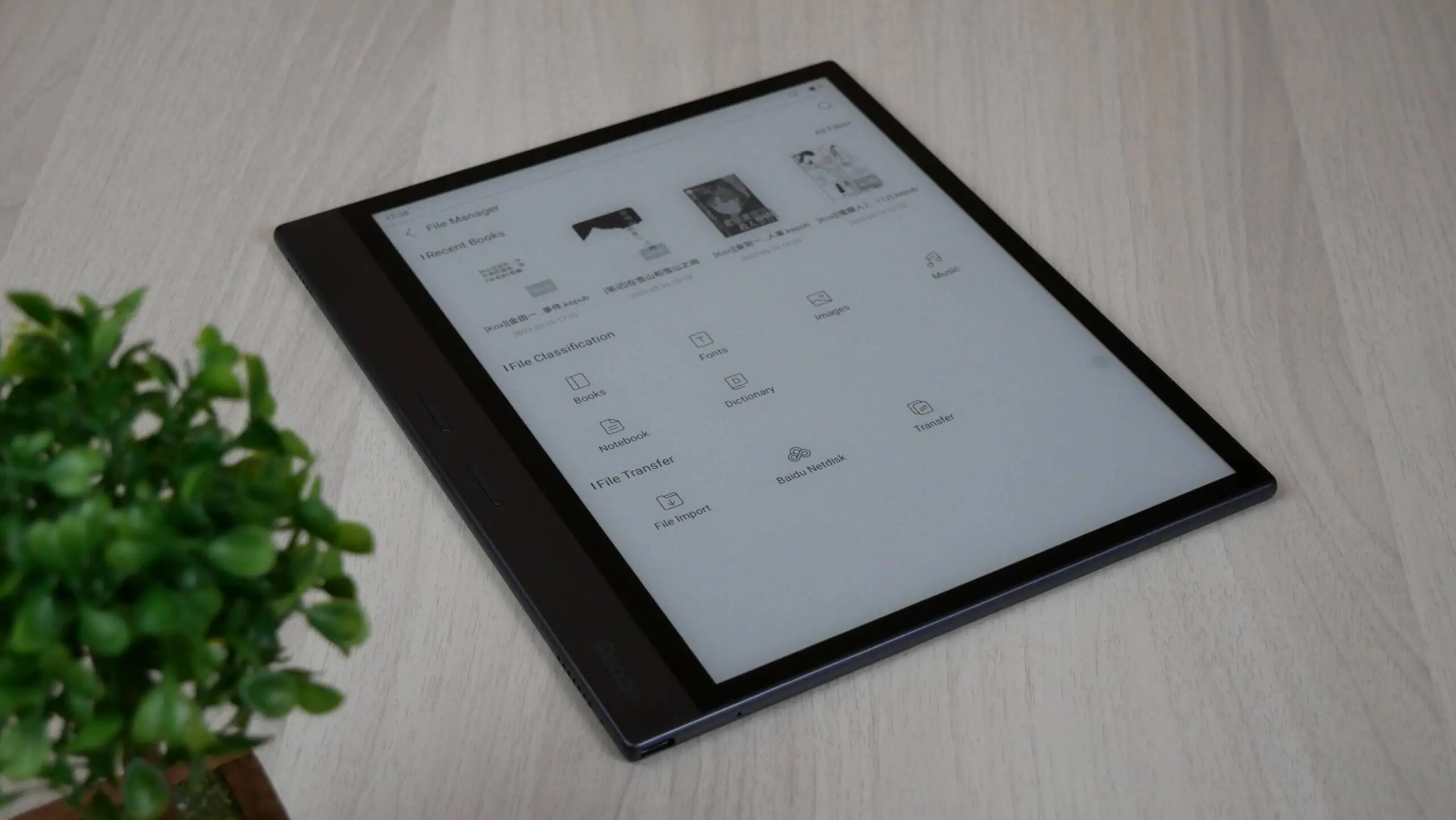 The iReader Smart 4 Pro is here and it is quite unlike any other e-note device that you may have come across. For it happens to be the first and the only Wacom-enabled e-note in the 10+ inch category to feature physical page turn buttons. Of course, you can program the buttons to perform other tasks as well and it is this that adds a new dimension to the e-note's capability. However, is the presence of programmable buttons the only USP of the iReader Smart 4 Pro or it has more to offer? Let's find that out in this review.
Design and build
The build quality is impeccable while the design, though familiar still has a refreshing feel to it. The left spine, as is usually the case with most e-note devices, is thicker than the rest and has a two-tone finish to it which helps break the monotony. Further, its being thin and light makes it easy to hold and operate the device with ease.
However, given that the Smart 4 Pro is the more advanced version of the Smart 4 e-note that iReader had introduced earlier and has also been reviewed here, I will be focusing more on those aspects that is unique to the Smart 4 Pro.
The biggest improvement here is the inclusion of a quad-core processor that uses an ARM Cortex A55 processor while the memory too has been doubled to 2 GB now, which makes the device a lot more responsive than it has ever been.
User Interface
It's again familiar stuff here with a bunch of menu options on the left. Those include Home, Notebook, Bookshelf, Store, and Daily. Towards the bottom on the left lies the Settings option which leads to a whole host of options. For instance, there is Wi-Fi, Bluetooth, Read, Notes, Display, General, Tools, Privacy, System & Update, and About.
Among these, it is the General section where you have the option to keymap the buttons so that pressing the same will let you perform different tasks. Among the options to choose from include Previous Page, Next Page, Return, Back to Home Page, Global Refresh, and Light On/Off. The same set of options is available for both buttons. So, for those who'd like to have some other functionality with the buttons apart from turning pages, they have the above mentioned options.
Then there is also the USB Book Import feature which, as the name suggests, will let you import books via USB. This is handy considering that the default bookstore is largely dominated by Chinese language books. That means you will largely have to import almost all of your books to continue reading on the Smart 4 Pro.
Swiping down from the top also reveals a familiar set of options. For instance, there is the GlowLight options with individual controls for warm and cold light. Then there are the wireless and Bluetooth options, Power saving mode, Global refresh, Rotation lock, Screenshot, Smart assistant, and Lock Screen.
Reading e-book
The 10.3 inch E Ink display allows for ample space to get along with your reading comfortably. It isn't that 6 or so sized devices aren't fit for reading but it's just that things are a bit more convenient on a larger display given that there is more info and text on the screen at any given time than it would be possible with devices having smaller displays.
The default reading app lets you read just fine. There is the long-press feature that leads to additional features like Notes, Underline, Copy, Search, Encyclopedia, and Share. You also have the option to write, make notes, or do just about anything anywhere you like.
Reading PDFs
Things are equally convenient and easy when reading PDF files as well. The screen is large enough to read PDF files without resorting to pinch and zoom, something that you will have to do often and on with devices having smaller displays. That said, you can always zoom in and out and you also get a zoom meter at the bottom which serves as an additional control to adjust zooming. You also have the long-press feature too while being able to write on the page itself as well.
An interesting feature here is that you can actually hide your notes as well if you so want, like when reading the original content without being bothered by the notes. You can do that by tapping on More > Reading. You will be confronted with a dialog box that will explain to you that your notes are going to be hidden. Consent to that and there you are, all your notes are gone, though not forever. Tap on More > Note mode, and you get to show your notes again. An innovative feature that sure is it must be said.
Other things you can do on PDFs is underline texts or insert layers. Now that's interesting as not many manufacturers allow adding layers on PDFs. Most will only allow you to use layers only on the notes section.
Note taking
This is another aspect of the Smart 4 Pro that you will be liking a lot as the pen and the note taking experience is sheer beauty. The pen is ultra responsive with next to zero lag. It's an inviting experience and you will be drawn to writing, drawing, sketching, or just scribbling on the device given how pleasure-inducing it is. Unfortunately, for a pen this nice, it severely lags in tilt action. That's a big letdown as otherwise, the pen thoroughly impresses in the way it performs.
That said, a nice thing that should be to the liking of many is Shaping. Just draw a shape, be it a square, rectangle, circle, or whatever, the lines get straightened up if needed to make the shapes look more realistic. Strange enough, drawing a star is turned into a circle. Otherwise, there are shapes available too and you can always fall back on those whenever you need more professional looking shapes in your projects.
Meanwhile, an interesting feature you have in Notes is the Blackboard mode. Invoking this mode will turn the display black to mimic a blackboard. Also, you might have guessed it right, the pen gets transformed into chalk so that you are able to make white marks on the Blackboard. One thing I'd like to state here is that this should not be confused with the inverted color mode as the white display isn't made black or the pen color isn't turned to white. Rather, it's sort of a default mode where the display gets transformed into black and the pen into white.
Mention must be made of the eraser which offers one of the most realistic experiences that you may have. It has that slight sticky feel to it similar to what you have with a real eraser. Apart from the feel it offers, it does a good job of removing all the marks on the display.
Audio
The device comes with a stereo speaker onboard and you are likely to be surprised by the sort of clarity it offers. It isn't loud though the clarity it offers is impressive, to say the least.
Conclusion
The Smart 4 Pro is a neat piece of hardware. It is a capable device and goes about doing its job remarkably well. It has several things going for it, the prime of which is undoubtedly the inclusion of physical page-turn buttons. Thereafter, it offers several unique features such as the Blackboard. The pen is just amazing. Unfortunately, even though it runs Android, you can't sideload apk files.
iReader Smart 4 Pro
$449.99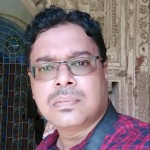 With a keen interest in tech, I make it a point to keep myself updated on the latest developments in technology and gadgets. That includes smartphones or tablet devices but stretches to even AI and self-driven automobiles, the latter being my latest fad. Besides writing, I like watching videos, reading, listening to music, or experimenting with different recipes. The motion picture is another aspect that interests me a lot, and I'll likely make a film sometime in the future.