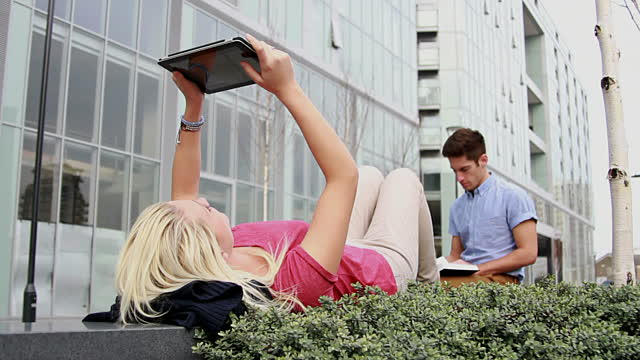 Are you in the market for a new tablet this fall or are simply assembling your Christmas wishlist? There is a number of really great devices that have been either been announced in the last few weeks or are already available. Today, we look at the top 5 best tablets of 2015.
iPad Pro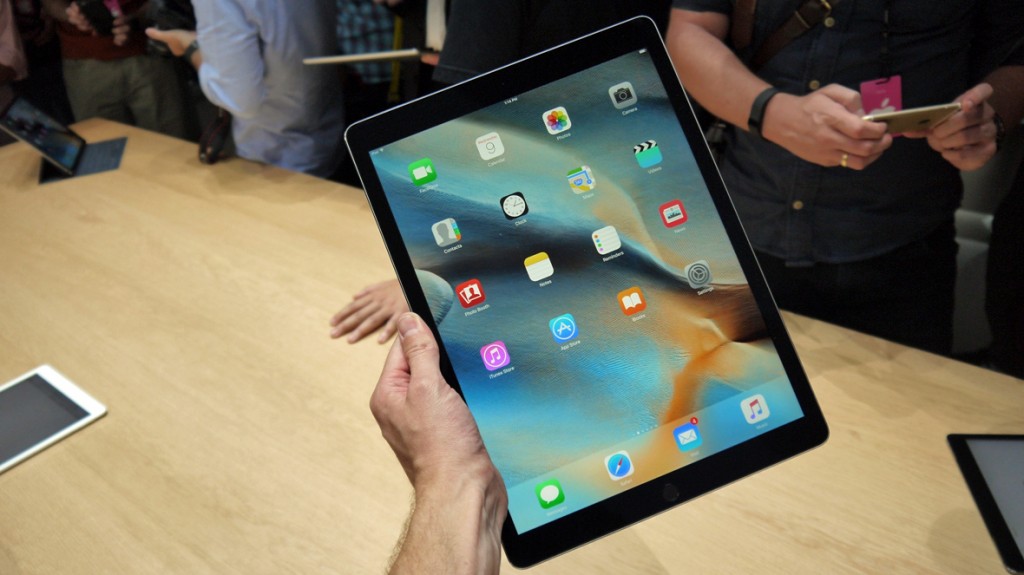 The iPad PRO features a 12.9 inch display with a resolution of 2,732 x 2,048 and 264 PPI. It also features an A9X chip, Apple's 3rd generation 64-bit chip with 2 GB of memory and faster flash storage. Apple claims that it is faster than 80% of the portable PCs that shipped in the last twelve months. All of this crazy resolution and high specs will not effect the battery life, which clocks in at 10 hours. It is 6.9mm thick, a bit thicker than the 6.1mm iPad Air and weighs 1.57lb.
This device will be perfect for reading news articles, e-books, digital magazines and newspapers. The extra large screen is totally indicative for long sessions of consuming written content. It also is great for editing PDF files thanks to a new stylus, dubbed Apple Pencil. Unlike the capacitive third-party styli for previous iPads, the Apple Pencil is truly pressure sensitive, behaving more like a Galaxy Note or a Wacom unit. It's also got some sensors inside for detecting position, force and tilt.
So it's a business product, then? Well, perhaps not. Apple also pushed the creativity angle hard, with page-layout and photo-editing demoes from Adobe and videos of artists creating beautiful art with the Apple Pencil stylus. And gamers will love the super-fast A9X processor (and, to a lesser extent, the 32GB inbetweener storage option
Microsoft Surface 4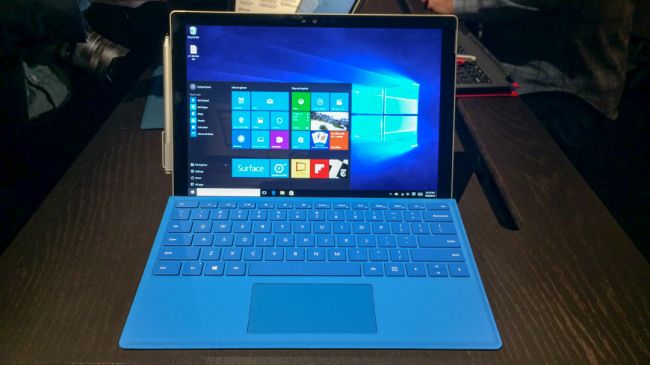 The Microsoft Surface 4 features a 12.3-inch touchscreen display with a resolution of 2,736 x 1,824 and 267 PPI. Its aspect ratio remains 3:2, which provides a little extra vertical space over traditional 16:9 displays.
One of the big reasons why readers will want to take a look at this tablet is because of the revised pen, that allows you greater flexibility to making highlights, annotations or taking notes in PDF files.
Microsoft revamped the Surface Pen, doing away with that awkward fabric loop that clipped previous pens on to the tablet. Now the Surface Pro 4 grabs the Pen magnetically, holding it tightly to the side of the tablet. Still, the new Pen boasts 1024 levels of pressure, which works quite well with the PixelSense technology built into the display. There are even interchangeable nibs to vary the tip's shape.
The Surface Pro 4 should only cement Microsoft's place as the leader in 2-in-1 laptops, and for that alone it should be worth the hefty price of admission when it launches on October 26.
Google Pixel C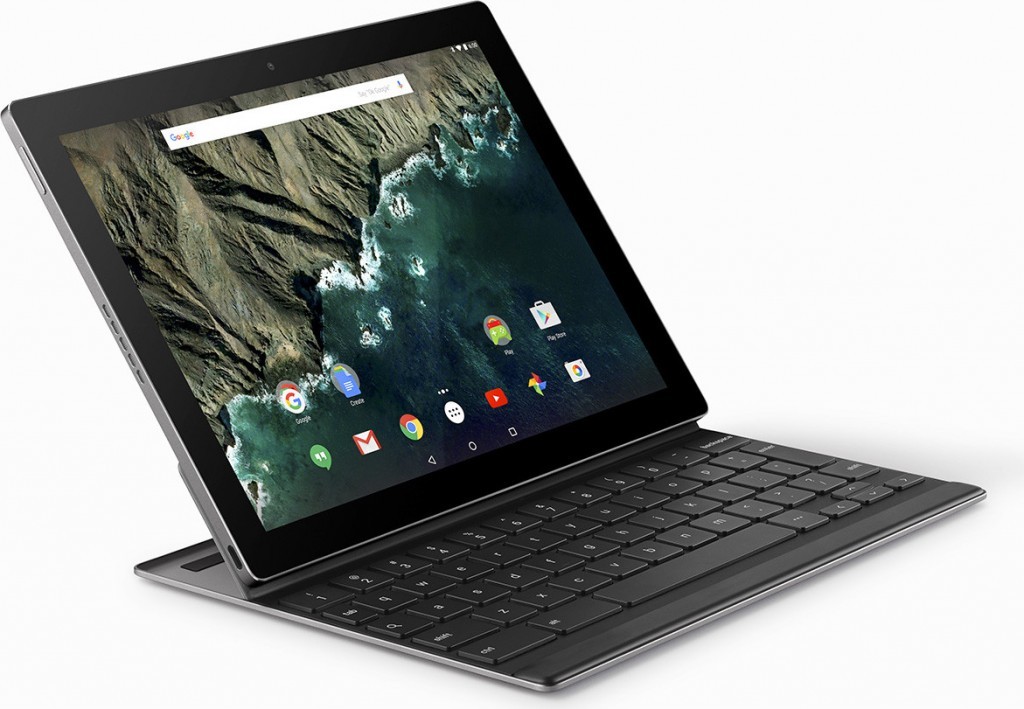 The C in Pixel C stands for convertible and this tablet is poised to do battle against Microsoft and Apple for the business and productivity space. It has an Nvidia X1 quad-core processor, a "desktop-caliber" Maxwell GPU, and 3GB of RAM, which should be plenty to power most everyday tasks. Its display packs in 308 pixels per inch, well beyond the iPad Pro's 264. It has stereo speakers on either side. You can also have voice interactions from across the room, thanks to far-field microphones embedded. Its USB-C charger gives some future-proof assurances, and will let you charge and transfer data through the same port. It starts at $499 for the 32GB tablet, $599 for the 64GB tablet, and $149 for the keyboard attachment."
It has a keyboard, much akin to the Surface 4 and iPad Pro. The Google keyboard connects to the tablet magnetically; a small piece slides up to create a firm connection. The keyboard has a battery that lasts for two months, but Google executives promise you will never have to charge it. Whenever the keyboard is attached, it charges inductively from the tablet.
$50 Kindle Fire Tablet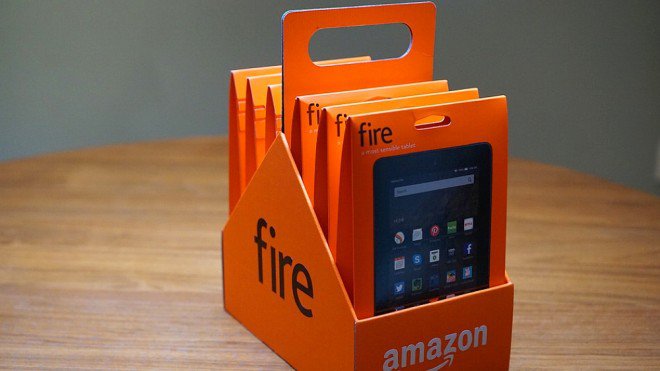 The new six inch entry level Kindle Fire has a six inch screen and a resolution of 1024 x 600 pixels. This is a bit of a downgrade from last years six inch model, which had a resolution of 1280 x 800.
Underneath the hood is a quad-core ARM cortex-A7 processor with Mali-450 graphics, 1GB of RAM, 8GB of storage. There is MicroSD card if you want to enhance the memory further, but you can't use it to store Kindle books, since the Kindle app does not recognize content on the SD. You will be able to snap pictures with the rear facing 2MP camera or access on-demand video chat via the 0.3MP front camera. The speakers have been downgraded from stereo to mono, which is fine if you are merely listening to audiobooks and not high quality loseness audio.
The $50 Kindle Fire is just a shade above disposable. Do you want a second screen next to your computer to look up the best League of Legends builds? You can get one for $50. Want to look up instructions for car repair while you're under your car without worrying about your tablet getting crushed or oil spilling on it? This tablet can help. It also will be a good model to let your kids run around with or cook in the kitchen.
Samsung Galaxy Tab S2 for Nook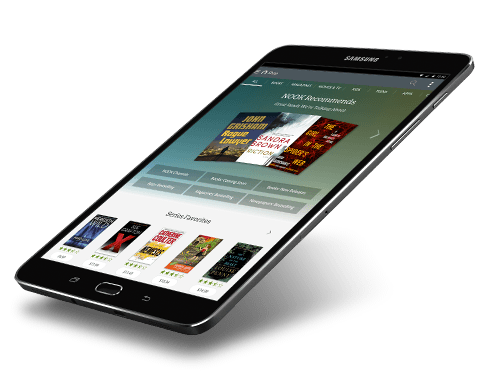 The Samsung Galaxy Tab S2 for Nook is available today for $400, which is a bit on the pricier side. The tablet features an 8 inch Super AMOLED capacitive touchscreen display with a resolution of 1536 x 2048 pixels with 320 PPI.
Underneath the hood is a Octacore processor featuring a Quad-core 1.9 GHz & quad-core 1.3 GHz. There will be 3G of RAM, 32 GB of internal storage and an SD card that supports up to 128 GB of extra memory. You will be able to take pictures via the rear facing 8 MP camera or employ the front-facing 2 MP camera for video conferencing.
Barnes & Noble offers all customers who purchase a new Samsung Galaxy Tab S2 NOOK to choose complimentary NOOK content including: three books from a selection of 20 great titles featuring favorites such as The Gravedigger's Daughter by Joyce Carol Oates, Think Big, Act Bigger by Jeffrey Hayzlett and On A Night Like This by Barbara Freethy, and three magazines from a selection of more than 25 popular publications such as Cosmopolitan, Esquire and Food Network Magazine. Customers will also receive a $5 credit to help them get started as they explore the expansive NOOK Store through this promotion that runs through the end of the year.
his is the best tablet Barnes and Noble has ever released, in terms of overall specs and hardware performance. One of the advantages you will have purchasing this from the bookstore is that if you have any questions, concerns or warranty issues you can bring it right to the shop you purchased it from and get immediate support.

Michael Kozlowski is the Editor in Chief of Good e-Reader. He has been writing about audiobooks and e-readers for the past ten years. His articles have been picked up by major and local news sources and websites such as the CBC, CNET, Engadget, Huffington Post and the New York Times.