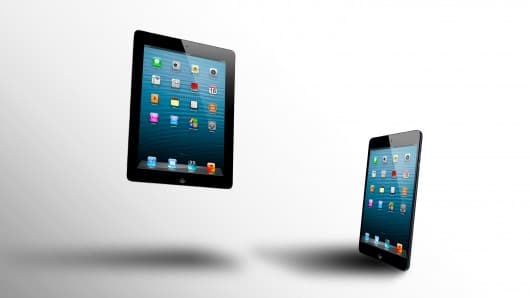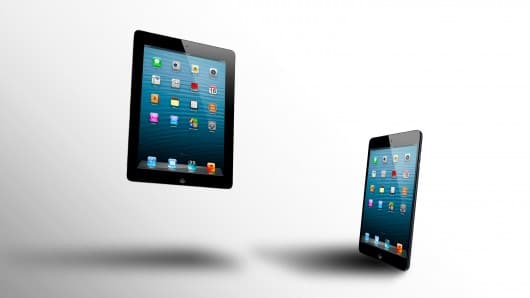 Next iPad could be even thinner and lighter
Months of speculations and rumor mongering perhaps makes a device all the more special. Clearly, we missed out on that with iPad 4 which caught us off guard and nobody expected Apple to come up with a new version just 8 months after they had launched the iPad 3. While that could have been a clever ploy to divert media attention from Microsoft Surface, the fact remains a true iPad 3 successor could be released in Spring of 2013. Many people in the industry are agreeing that Apple will put it through some serious slimming regime. An iPad Mini with a thickness of just 7.2mm is proof enough that there are quite a few millimeters that the current iPad 4 can shed. Of course, there will also be a few ounces to shave off as well and we will have a device with far greater user convenience. Many believe it's the use of "GF Dito" or "GF2″ technology that will allow Apple to come up with an even thinner display that is currently used in the present gen iPads.
Razer Project Fiona reaches FCC sans side controllers
The last we had heard of the Project Fiona tablet was when the gaming peripheral maker Razer had launched a Facebook campaign to guess consumer interest in the device. A couple of weeks later, the tablet has emerged with the FCC which is a clear sign that there are enough backers for the tablet and that it is headed for the markets soon. However, while all of that is a positive development, there have been some changes with the overall design as the two handlebar shaped controllers seems to have failed to make the cut. The controllers are likely to be sold alongside the main tablet as Razer branded accessories. Further, the controllers will have a power source of their own in the form of a 2800mAh battery while the main tablet will draw its juice from a 5500mAh unit. What has to be kept in mind though is there could be further tweaks and design changes before we get to the final thing.
LTE iPad mini and iPad 4 slated for UK release soon
The iPad Mini and iPad 4 is all set to pop up on the UK tablet scene soon with EE as the network partner. EE is the only 4G operator in the UK that Apple claims to be compatible with its new range of iPad devices. Exact launch dates are yet to come by though we do have the pricing details here. Consumers will have to choose from three 2 year data plans — £25.99 for 2 GB, £30.99 for 3 GB, and £35.99 for 5 GB. This apart, another 500 MB of data will cost £6 gets while 2 GB is priced at £15.
The iPad Mini in its Wi-Fi only avatar has been priced at £269, £349, and £429 for the 16 GB, 32 GB and 64 GB versions respectively. Similarly, the 4G LTE capable iPad Mini will cost £369, £449 and £529 for the 16 GB, 32 GB, and 64 GB versions respectively.
The new iPad 4 with Wi-Fi only costs £399, £479, and £559 for the 16 GB, 32 GB, and 64 GB versions while the same with 4G capability costs £499, £579 and £659.
The Nexus 10 for Oct 29 release, will have a 2560 × 1600 pixel display
Google has an event lined up on Oct 29 in New York and we have an inkling of what the search giant has lined up for us on that day. A 32 GB Nexus 7 is almost a surety, as is Nexus 4 and Android 4.2. However, the entire thing would be too pale and stale without a bit of rumor or speculations thrown in for good measure and a 10 inch Nexus tablet fits in here just perfectly. What spices things up all the more is further news — though via unofficial channels – that the Nexus 10 could pack as many as 2560 × 1600 pixels within the 10 inch display. That transforms to a stunning 300 pixels per inch, which will take the ongoing pixel war to a new level. The highest pixilation that we have seen in a tablet running Android so far is 1920 x 1200 as seen in tablet devices such as the Transformer Pad or the Iconia Tab A700. Now if rumors of the Nexus 10 and its pixel density are indeed true, Apple will have something better to do with its next generation iPad. Fortunately, we will get to the bottom of this soon enough as the Google event titled 'Playground is Open' is just days away.
Apple says iPad Mini reasonably priced
The ipad Mini now finally being a firm reality, the next thing that we'd like to know of the device is how it settles down in its segment. The Mini iPad is impressive and has the looks as well as adequate performance backed by a well developed app ecosystem to go with it. However, the one thing that the device has disappointed many is its starting price tag if $379. It offers almost an inch more of screen real estate than its nearest competitors – the Nexus 7, Kindle Fire 7 HD or the Nook HD – but is priced more than a $100 than either of these.
Apple though is unfazed and believes the price is reasonable enough. But then, that is because Apple is considering the iPad Mini not just a smaller iPad but as a more affordable iPad.
"The iPad is far and away the most successful product in its category. The most affordable product we've made so far was $399 and people were choosing that over those devices," said Apple marketing chief Phil Schiller, before also adding: "And now you can get a device that's even more affordable at $329 in this great new form, and I think a lot of customers are going to be very excited about that."
Clearly, it's a top down approach from Apple with the iPad Mini which is being seeing as a device that should appeal to those for whom the regular iPad are a bit too costly. Apple has also made it clear they'd like to stay clear of the budget tablet tag that the Kindle Fires or the Nexus 7 are having to live with.
The likes of the Amazon or Google should be pleased as the ipad Mini pricing leaves a lot of room for them to operate in.
Sovan Mandal is the senior tablet and tech corespondent for goodereader.com. He brings a international approach to news that is not just applicable to the North American market, but also Asia, India, Europe and others. Sovy brings his own writing flavor to the website and is interested in Science Fiction, Technology and Writing. Any questions, send an email