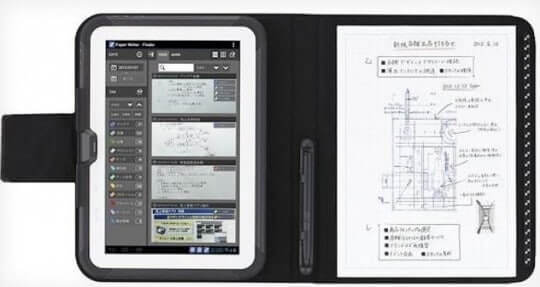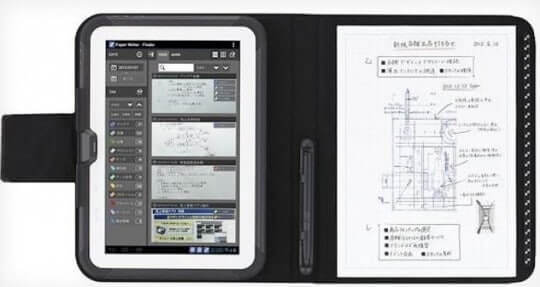 iPad Mini Sold Out
It took 35 hours for the black and gray iPad Mini to reach the status that the white and silver version reached in just minutes. However, with the iPad Minis in both the color options already relegated to being 'sold out', shipping times have been pushed back to two weeks, which is also applicable for the Wi-Fi only version of the mini iPads. Apple had initially set a Nov 2 launch date for the Wi-Fi iPad Minis, while the cellular versions are expected Nov 21 for those who opt for expedited delivery schedule or Nov 23 for standard shipping procedure.
Microsoft slams the iPad Mini as a 'recreational tablet'
Clearly the war has been openly declared. Microsoft is faced with the daunting task of creating a space for itself in the immensely competitive tablet market where the iPad is already firmly entrenched. The iPad Mini sold out in spite of many claiming its price to be too high. For Microsoft though, the Apple tablet is nothing more than a recreational tablet, a comment that came from an effort to create more of a fan following for its Surface line of devices, which is marketed as a device that is designed for both content consumption and content creation. Microsoft would like us to believe the Surface is not just a device for the tablet segment but should also be seen as a notebook replacement as well. As Microsoft's Steven Sinofsky puts it, the Surface backed by the new Windows 8 OS is equally well suited for both "productivity and play."
Apple CEO Tim Cook had earlier claimed the Surface as a "compromised, confusing product."
Price confirmed for 16 GB and 32 GB Nexus 7
The time for speculation is over! The 16 GB Nexus 7 will cost $199 while the new 32 GB capable Nexus 7 will come for $249. Those are the displayed prices at Office Depot. The fate of the 8 GB Nexus 7 remains unclear as of now, though unconfirmed reports indicate it could see its price drop to just $100. Google's much publicized "Playground Is Open" event stands cancelled thanks to hurricane Sandy making an unscheduled stopover at the region. Things aren't as drastic on the other side of the pond, however, where the Nexus 7 with 32 GB storage is slated to hit shelves from tomorrow the 30th of October.
Google Nexus 10 specs and images emerge
While the "Playground Is Open" is closed due to inclement weather, we thankfully have a video (though painfully short) along with new spec leaks that make the Nexus 10 stand in a new light. The video may be all of just 5 seconds, though that is enough for picking up a few clues, indicating that it will be more straight edged than a previous manual leak had proved. The Android 4.2 lock screen in landscape mode is also revealed as is the general ability of the device, which looks fast enough.
We have earlier known the Nexus 10 to have been built around the new 1.7GHz Samsung 5250 dual core processor, Mali T604 GPU, 2 GB of RAM, 16 GB of memory options, along with a 5 megapixel rear camera and NFC. Then of course there is the eye popping 2560 x 1600 pixel display, which gives the tablet no less than an astounding 300 ppi. All reason enough to eagerly wait for Google to make an announcement as to where it plans to reschedule the event.
UPDATE: The 32 GB Nexus 7 and Nexus 10 has been launched, along with Android 4.2; and yes, the Nexus 10 features a mind boggling 4 million pixels within its 10.1 inch display, which translates to 300 pixels per inch. More on this later.
New Galaxy Note tablet rumored
There could be a new tablet in the making at the Samsung camp that is designed along the lines of its successful Note series of tablets. It's only speculation at the moment, and all of the assumptions are drawn from a new DLNA certification filing which mentions of a Samsung "GT-N5110" device with "digital media server and playback capabilities." So far, the GT-N badging has been exclusive to the Galaxy Note series with GT-N8000 referring to the Galaxy Note 10.1 tablet, while GT-N7000 and GT-N7100 referring to Galaxy Note and Galaxy Note 2 devices. So GT-N5110 could be a device that is somewhere in between the 5 inch Note devices and the 10.1 inch Note 10.1 tablet.
Casio's Paper Writer V-N500 tablet costs $2,500
Casio had launched a tablet device a while back that was targeted specifically at the business community, but had failed to make a mark. The company is now back with a new device – the Paper Writer V-N500 – which is designed for business users and comes with some unique capabilities. The device is capable of scanning documents that are held in front of its front facing 5 megapixel camera, which is a very cool feature. Even more convenient is the ability to put the documents that need to be scanned inside the front cover, which again is water and scratch resistant, and the 5 megapixel front shooter will do the rest.
There is not much to emphasize on the tablet's other specs, which include a 1.5 GHz dual-core OMAP processor, Android 4.0 Ice Cream Sandwich, and a 10.1 inch 1280 × 800 display up front. The device will go on sale in Japan for ¥200,000. That translates to a quite hefty $2,500 for the Paper Writer V-N500.
Sony Xperia Tablet on sale again
The new Sony Xperia Tablet S is now available after sales were stopped when its waterproofing credentials were found to have been compromised. A gap between the display and the back of the device allowed water, or any liquid for that matter, to seep into the device possibly creating a short circuit. Now with that being rectified, the tablet is once ready to be picked up.
Fujitsu Sylistic Q572 reaches FCC
The Fujitsu Sylistic Q572 is one of the very first tablet devices to have been built around the new AMD Z-60 Hondo processors which, its makers claim, is 20 percent more power efficient, thereby leading to better battery times. Targeted specifically at the enterprise markets, the tablet has already showed up the FCC, which means a formal launch can be expected soon.

Sovan Mandal is the senior tablet and tech corespondent for goodereader.com. He brings a international approach to news that is not just applicable to the North American market, but also Asia, India, Europe and others. Sovy brings his own writing flavor to the website and is interested in Science Fiction, Technology and Writing. Any questions, send an email