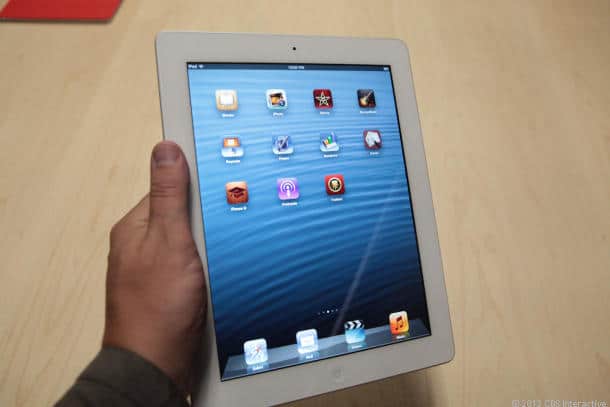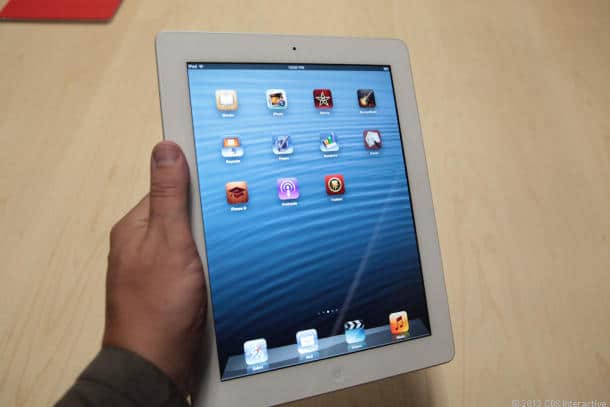 iPad 3 exchange scheme launched by SF Apple store, refurbished iPad 3 models now selling for $379

While we thought iPad Mini would be the center of everyone's attention at the just concluded Apple press event, Apple surprised us by dropping in a new iPad as well. Dubbed iPad 4, the new Apple tablet is visibly the same as its immediate predecessor, as most of the enhancements are restricted to its interiors. These include a faster processor, a new docking connector, and a more capable Facetime camera, all of which Apple believes is enough to mark the new iPad as the fourth generation in the series.
However, while all of that is great, those who have put in their money for the outgoing iPad 3 may have mixed feelings. With the product cycle shrinking and new models being introduced earlier than expected (the iPad 3 was launched amid much fanfare just about 8 months ago), buyers may get miffed at new release, which renders the version they have just bought a generation behind. At least one Apple store has come up in defense of the buyers and is offering to exchange the "old" iPad3 (as long as it was purchased in the last month) for the brand new iPad 4. The store in question is the Stockton Street branch located in San Francisco, though unfortunately the others are not in the same mood. The exchange scheme is strictly store specific with Apple not being in the loop in any way. The standard two week return policy continues to be applicable in all Apple stores.
Meanwhile, in another development, the Apple Store is also offering refurbished models of the iPad 3 for as little as $379. That is a very tempting price for a tablet that boasts of retina display, around 10 hours of backup time, and decent performance. Not to be forgotten, the iPad 3 has been the best tablet money can buy in the 10 inch segment (until a few hours ago) and could have easily remained on top had the iPad 4 not been released.
Asus VivoTab, VivoTab RT, Vivo Tab Smart Windows 8 tablets launched
Asus has come up with its Windows 8 based hardware plans, which include three tablet devices – Vivo Tab, Vivo tab RT, and Vivo Tab Smart.
Vivo Tab features an 11.6 inch, 1366 x 768 pixel display, an Atom processor, 2 GB of RAM, along with 64 GB of internal memory. The tablet comes with an optional keyboard dock similar to the company's Transformer series and has its price starting at $799.
Vivo Tab RT offers a 10 inch 1280 x 800 pixel display and is built around the Tegra 3 processor. The tablet, which can be considered a direct competitor to the Surface RT, offers 32 GB of storage and has its price starting at $599. That's $100 more than the base Surface RT price, though is inclusive of the keypad dock cover while also being thinner and lighter than the Microsoft tablet.
Vivo Tab Smart features and Intel Atom Z2760 Clover Trail processor and runs Windows 8. Price starts at $499 and includes a 8 megapixel camera. It offers around 9 hours of battery life. More details are awaited.
Google Play runs out of 8 GB Nexus 7
The 8 GB Nexus 7 is out of stock at the Google Play Store and that's hardly surprising. The company is in the process of launching the 32 GB Nexus 7, which will be priced at $249, while the 16 GB Nexus 7 will come down to take the $199 slot. However, it's still not the end of the road for the 8 GB Nexus 7, not until Google makes an announcement to that effect. The Play Store is maintaining a "coming soon" status for the 8 GB version, which means the tablet might still be in the reckoning at a reduced price. Google has an event lined up on Oct 29, which is believed to serve as the launch platform for the 32 GB Nexus 7 along with the next iteration of Android. A 10 inch version of Nexus is also being discussed, though none of this has yet been confirmed.
HP Windows 8 tablet
The HP Envy X2 is one of the pricier Windows 8 based hybrid tablet devices, with prices starting at $849.99. The tablet comprises of a detachable keyboard dock that also packs in a separate battery unit and a few ports. However, HP has stated it will only sell the device as a single unit, with the keyboard and tablet together. Specs sheet lists an Intel Atom Z2760 Clover Trail processor, 2 GB RAM, 64GB SSD, an 11.6 inch 1366 x 768 pixel display, along with other goodies such as an 8 megapixel rear camera, front facing HD camera, Wi-Fi, Bluetooth, and NFC.

Sovan Mandal is the senior tablet and tech corespondent for goodereader.com. He brings a international approach to news that is not just applicable to the North American market, but also Asia, India, Europe and others. Sovy brings his own writing flavor to the website and is interested in Science Fiction, Technology and Writing. Any questions, send an email