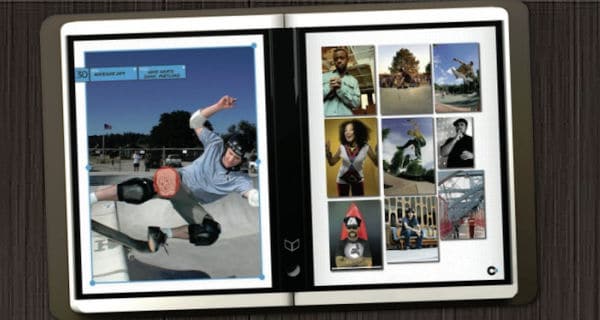 Once we are aware of the basics of the Microsoft Courier, its quite interesting to get an insight into the actual workings of this wonder device from Microsoft. This device is encased with a lot of little systems, which can perform a lot of your average day to day living.
You can call it as a virtual booklet, which really looks and opens up like a book and comes with organizing abilities of your documents. It also provides you with two pages wherein you can keep your notes.
Similar to the Microsoft Surface, which runs on top of Windows Vista, Courier is based on Windows 7.
As per information currently available, Microsoft Courier builds up on Microsoft Office OneNote. Perhaps the ideal term to describe the functioning of this device would be "Infinite Journal". For in terms of its use, it can be used as a journal and as a continuous and traceable document, which can collect a variety of text, diagrams, web pages, contact list, and a lot more items. You can publish the journal either online in part or whole. The journal contains a library where you can store anything ranging from notebooks to applications and subscriptions and everything else which you might think of and collected over a period of time.
So what's new about this device? The new idea of Courier is that you can guide through the pages, move images, and drag data around, all this using the multi-touch finger gestures. What this means is that you now have a spontaneous way to manage your contacts and appointments, all of which can be achieved with just a touch of your finger.
While the secret of Microsoft Courier is still alive with rumors and speculations floating all around, information of pricing and other functions are yet to come our way. Microsoft is clearly in a denial mode as far as sharing any info related to Courier is concerned. This leaves us with no other option than to wait in anticipation and curiosity and use whatever little information Microsoft reveals to us. Just as we kept our fingers crossed with the Apple's iPad.
Stay tunes to our e-reader blog for more on this. You will also come across a lot of information pertaining to e-readers at our e-reader forum.
Sovan Mandal is the senior tablet and tech corespondent for goodereader.com. He brings a international approach to news that is not just applicable to the North American market, but also Asia, India, Europe and others. Sovy brings his own writing flavor to the website and is interested in Science Fiction, Technology and Writing. Any questions, send an email